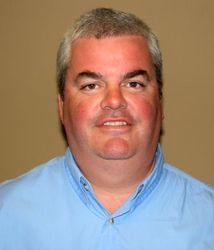 Now consumers are asking for an iPhone app that will allow them to access the most consumer-friendly rebate processing and payment platform in the industry, and again we listened and again, we are first to market
Wilmington, DE (PRWEB) February 13, 2010
The first-ever iPhone app for processing rebates and payments has just been developed by Ohana Companies, the innovation leader in rebate and payment processing, with ValexConsulting.
The new app enables customers to submit and process their rebates online, and access Ohana's patented RoCS® (Return of Customer Spend) platform to make their payment choice on-the-spot.
The idea came from a conversation Ohana founder and chief executive officer Chris Quinlan was having with his 11-year old daughter Molly. "We were in the car and she was downloading a game on her iPhone and asked me why Ohana didn't have an iPhone app, and I said I didn't know. She proceeded to tell me that she thought it was something Ohana needed to stay current.
"Consumers want more choice, convenience, security and up-to-the-minute information at their fingertips," added Quinlan. "As with our revolutionary industry-first RoCS platform, we listened to consumers when they told us they wanted a choice with their payment vehicle."
Ohana's RoCS platform is a paperless rebate process that ties directly into merchants' point of sale systems and provides valuable redemption offers to customers when they file their rebate offers.
"Now consumers are asking for an iPhone app that will allow them to access the most consumer-friendly rebate processing and payment platform in the industry, and again we listened and again, we are first to market," Quinlan said. "This is a very exciting development for all of us at Ohana, as well as for consumers. It's another step ahead in our vision of a world where everybody wins."
Apple has delivered over 34 million iPhone units to consumers since late 2007. Earlier this month, Apple reported that more than three billion have been downloaded from its App Store by iPhone and iPod touch users in less than 18 months.
"As more and more users opt for small-screen browsing via smartphone proliferation, assessing one's mobile strategy becomes much more important for maintain a competitive advantage," said Alex Zhitomirsky, founder and principal of ValexConsulting. "We're just providing the solutions that the consumers are looking for -- easy, accessible and usable ways to get rebates."
About ValexConsulting:
ValexConsulting is a management and technology services firm specializing in business technology strategy, and enterprise application development and integration. The company's services include business process management, customer relationship management, enterprise content management, workflow management, on-shore outsourcing, and other software solutions. ValexConsulting clients are drawn from a variety of industries including pharmaceuticals and healthcare; non-profits; financial services; information technology and professional services. Additional information is available at http://www.valexconsulting.com.
About Ohana Companies:
Ohana Companies has virtually eliminated the inefficient and costly mail-in rebate and fulfillment process by offering the first 100-percent online solution to redeem, validate and fulfill rebates electronically. The company's team of innovative executives, with considerable retail, marketing, financial services and technology industry expertise, have come together to transform the broken rebate model that's been frustrating consumers, retailers and manufacturers for decades. Ohana utilizes revolutionary, patented and patent-pending technology and processes, changing the way consumers, retailers and manufacturers participate in rebates and promotional marketing, ensuring that "Everybody Wins." Additional information is available at http://www.EverybodyWins.com.
###