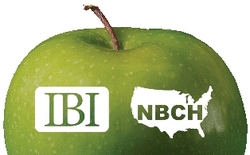 We are pleased to highlight the efforts of Lafarge as a prime example of an employer committed to investing and promoting both health and productivity
Washington and San Francisco, CA (Vocus) February 12, 2010
The Integrated Benefits Institute (IBI) and the National Business Coalition on Health (NBCH) honored Lafarge North America Inc. with the IBI/NBCH Healthy Workforce Productivity Award at their annual Health & Productivity Forum held this week in San Antonio. The award, sponsored by Johnson & Johnson Health Care Systems, Inc., recognizes leadership in the area of health and productivity and honors an employer that has worked with its employees to develop, implement and measure an innovative health and productivity initiative.
"In 2007 we implemented a new program in the United States that focused on preventive care and case management to significantly improve the health of our employees and their covered dependents," said Philia Swam, Director of Health Benefits and Employee Insurance for Lafarge North America, the largest supplier of construction materials in the United States and Canada. "We made substantial investments to offer free preventive programs and provide incentives for employees to participate in prevention and wellness programs. The results have been significant and have enabled us to not only reduce our costs to well below market trends, but truly improve the quality of life of our employees and family members, increase productivity while decreasing disability incidence, as well as the length of disability claims."
Lafarge used real claims data to create a strategy that focused on total health management, prevention and safety. The company was able to reduce the average claim amount to its lowest level in five years, improve participation in management of chronic diseases and prescription compliance, and boost the completion rate of heath risk assessments to 86 percent in 2009 compared to 29 percent in 2006.
"We are pleased to highlight the efforts of Lafarge as a prime example of an employer committed to investing and promoting both health and productivity," said Andrew Webber, president and CEO of NBCH.
Lafarge's health and productivity program, "Building A Better You," was started in 2007 with the overriding goal to significantly improve the health of employees and their covered dependents. Several elements were key to the success of this effort, including: the use of evidence-based design to increase prescription drug compliance for certain chronic diseases; incentives to reward healthy actions; on-site screenings to help identify and increase awareness of health conditions; integration of all clinical resources and benefits; rigorous use of data to measure outcomes and monitor success; and communication to educate and impact behavior.
"This is a great illustration of how well a program can work when all key stakeholders – management, human resources, employees and families – are educated and engaged in a preventive wellness initiative," said Thomas Parry, PhD, president of IBI.
About The Lafarge Group
The Lafarge Group is the world leader in building materials, with top-ranking positions in all of its businesses: Cement, Aggregates & Concrete and Gypsum. With more than 84,000 employees in 79 countries, Lafarge posted sales of Euros 19 billion in 2008. Lafarge North America Inc., a Lafarge Group company, is the largest diversified supplier of construction materials in the United States and Canada. For more information visit: http://www.lafarge-na.com.
About the Integrated Benefits Institute
The Integrated Benefits Institute (IBI) provides employers and their supplier partners with resources for demonstrating the business value of health. As a pioneer, leader and nonprofit supplier of health and productivity research, measurement and benchmarking, IBI is a trusted source for benefits performance analysis, practical solutions, and forums for information and education. IBI's programs, resources and expert networks advance understanding about the link between – and the impact of – health-related productivity on corporate America's bottom line. For additional information visit: ibiweb.org.
About the National Business Coalition on Health
NBCH is a national, non-profit, membership organization of nearly 60 employer-based health care coalitions, representing over 7,000 employers and approximately 25 million employees and their dependents across the United States. NBCH and its members are dedicated to value-based purchasing of health care services through the collective action of public and private purchasers. For additional information visit: http://www.nbch.org.
# # #