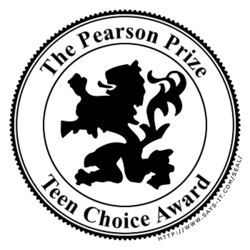 It is a win-win situation for both parties. We get books, the authors get a free shot at a prize."
(PRWEB) February 15, 2010
Now in its second year the Pearson Prize is an annual book award given to a small press or self-published author who has submitted a copy of their book for review by a panel of actual high school students. The initiative is a project of the award-winning Learning for a Cause Student Press Initiative from the English Montreal School Board in Montreal.
The contest is free and open to any and all authors who have written books in either French or English. There are NO FEES to enter the contest but the author or publisher must submit TWO copies of each title entered to the Prize judges. The books are not returned and become property of the school and may be taught in classrooms or added to the schools library.
"The idea is simple," says the projects founder award-winning educator Michael Ernest Sweet. "We wanted to get books into our classrooms and we had no money to pay for them. We also publish books from our classroom, in fact, we are leading the way in school self-publishing. What better way to get books then to also support other small presses and self-published writers with an award. The award is very meaningful too because it is not coated in politics. It is simply the best book that wins as seen by the actual students who read and judge. You can be anyone. We don't care about that, we care about whether or not the book is good. It is a win-win situation for both parties. We get books, the authors get a free shot at a prize."
The parent project Learning for a Cause has been publishing young writers in Canada for five years and has a number of titles in print. More than 1000 high school students have become authors through the initiative and its founder Michael Ernest Sweet, himself a writer, has received many accolades in respect to the presses success in radically changing the possibilities for English language arts classrooms. In 2009 he was recognized by the Prime Minister of Canada Stephen Harper with a Prime Minister's Award.
The Pearson Prize chooses one winner and up to three runners-up each June 1. Books submitted after June 1 are automatically entered into the next year's contest. There are no forms to fill or fees to pay. Simply mail TWO copies of your title to: The Pearson Prize, 11 575 PM Favier Street, Montreal, Quebec, Canada H1G 6E5. Then check the website as of June 1 to see the winners. http://www.PearsonPrize.org
The Pearson Prize is actively searching for young adult novels, plays and science fiction. What are you waiting for? Enter NOW!
###