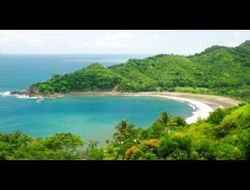 "At Elite Luxury Travel we work hand in hand with our travel agents to arrange those "extra touches" that elevate the guest travel experience." Jeannie Schwab
Northridge, CA (PRWEB) February 13, 2010
With the new West Coast office, Elite Luxury Travel is now able to expand market coverage into California, Oregon, Washington, Arizona, Nevada, Utah and Vancouver with increased direct sales solicitation.
The new office will be under the capable management of Jeannie T. Schwab. Ms. Schwab is a graduate of both UCLA and the San Fernando Valley School of Law. She has over 10 years of experience in the luxury travel industry, having held numerous managerial positions at a number of luxury hotels including the Four Seasons in Toronto and Vancouver, L'Ermitage in Beverly Hills and the Miramar Hotel in Santa Monica.
The Elite Luxury Travel specialists work hand in hand with travel agents. They arrange VIP courtesies at their hotels. These may include upgrades, personalized welcome card from booking agent along with welcome amenities such as chocolates, wine, flowers, etc. and special occasion gifts. Most importantly, the specialists at Elite will work with travel agents to take care of the practical matters that make their job easier, such as clearing space during busy travel periods, assisting with special requests for room type, assisting with rate negotiations for special groups and corporations, arranging travel industry rates and site inspections, and assisting with commission requests.
Elite Luxury Travel offers luxury travel packages at some of the world's finest spa, golf and ski resorts in sought-after European, U.S. and Central American luxury destinations. They also represent travel-related services, from catering and customized tours in Europe to luxury sports car rentals.
Elite Luxury Travel was founded in 1992 in New York by George Schwab in order to provide sales and marketing consulting services to the hospitality industry. The founding partners of Elite have over 75 years of experience in the luxury travel industry, including Four Seasons Hotels and Resorts and Leading Hotels of the World.
Elite Luxury Travel works with our travel agents and guests to arrange special courtesies and all details needed to ensure a flawless travel experience. Visit us to learn more about the new LA Office and to explore all of our international luxury vacation possibilities at http://www.eliteluxurytravel.com or call (818) 774-9957; (877) 437-1060.
###