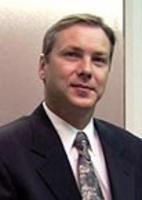 "We now offer the most complete content delivery solutions available today for the DOOH / Signage Industry" says Greg Weaver
Raleigh, NC (PRWEB) February 16, 2010
In addition to complete turnkey offerings including satellite delivery services and cellular services, Microspace now offers a variety of modems and wireless routers that utilize 3G or 4G technologies. The company has previously announced an agreement with Aeris Communications which operates the nation's largest M to M celluar network that utilizes over 40 carriers nationwide.
Microspace's Manager of Digital Signage Neworks, Greg Weaver states "We now offer the most complete content delivery solutions available today for the DOOH / Signage Industry. In conjunction with our technology partners, we also offer project management and end-to-end turnkey services, all of which are compatible with virtually any digital signage player device or software platform."
Several of these products will be shown at the New Products Pavillion next week, February 23-25, at the Digital Signage Expo in Las Vegas. Additional products and information on services will be available at the Microspace booth # 1621. Both Greg Hurt, VP of Sales and Marketing and Greg Weaver,Manager of Digital Signage Networks will be on hand to assist with network architecture design and answer any questions. Please email Greg Weaver at gweaver (at) microspace (dot) com if you would like to setup an appointment.
Microspace is one of the inaugural members of the Digital Signage Association and Greg Weaver sits on the Advisory Board in addition to several sub-committees.
About Microspace
Microspace Communications Corporation (Microspace), a subsidiary of Capitol Broadcasting Company, is a leader in satellite services for digital signage, business communications,digital cinema and other applications. The company operates one of the largest global business satellite broadcasting networks with over a quarter of a million remote sites worldwide.
About Capitol Broadcasting
Capitol Broadcasting Company, Inc. is a diversified communications company which owns and/or operates WRAL-TV, WRAL Digital, WRAL-FM, WRAL-HD2, 99.9 The Fan, Microspace, CBC New Media Group and Wolfpack Sports Marketing in Raleigh, NC, WJZY-TV and WMYT-TV in Charlotte, NC; WILM-TV in Wilmington, NC; WRAZ-TV and The Durham Bulls in Durham, NC; and real estate interests including the American Tobacco Project and Diamond View office building in Durham, NC.
###