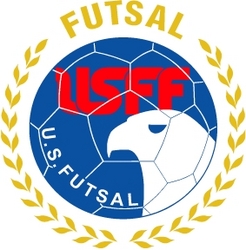 We are stoked to provide our top of the line Indoor BounceBack ShockTower surfaces for the regional & national championships this year. Our relationship with the USFF has grown into a great partnership over the past two years and we don't see things slowing down any time soon
Salt Lake City, UT (PRWEB) February 13, 2010
Over two hundred teams will compete in the Southwest and Northeast Regional Futsal tournaments being held this weekend. SnapSports is the exclusive official sports flooring provider for the United States Futsal Federation. SnapSports representatives will be in both locations to install more than 16 official indoor courts in Los Angeles, California and York, Pennsylvania. The courts vary in size from 54'x90' to 90'x130'.
"We are stoked to provide our top of the line Indoor BounceBack ShockTower surfaces for the regional & national championships this year. Our relationship with the USFF has grown into a great partnership over the past two years and we don't see things slowing down any time soon," said Dan Wollman of SnapSports.
Each tournament will feature top athletes from several states and crowds are expected to number in the tens of thousands.
About the United States Futsal® Federation (USSF)
The USSF is the national governing body for Futsal in the USA. Futsal is the only form of indoor soccer approved by the Federation Internationale De Football Association (FIFA). An estimated 12 million players from 100 countries and all continents play Futsal.
About SnapSports
The team at SnapSports has been engineering and manufacturing the world's leading multi-courts and athletic surfaces for over three decades! They created the modular sports surfacing industry you see today and continue to develop the most advanced multi-patented modular surfacing for top athletes the world over. With unparalleled experience and a high performance product line, SnapSports is the undisputed champion in their industry. Located in Salt Lake City, Utah, SnapSports manufactures 24 hours a day, 7 days a week, 365 days a year in their 100,000 square foot facility.
For more information visit The SnapSports® website (http://www.SnapSports.com) or call 1-800-664-3865.
###