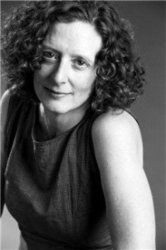 Linda Solomon has been a key player in developing the Vancouver cadre of citizen-journalists who have provided an alternate — and often critical — take on the Games. --Harvard Business Review
Vancouver (PRWEB) February 15, 2010
Today, Vancouver's premium online news magazine went mobile. The Vancouver Observer is excited to announce that you can now access quality breaking news and features about the 2010 Olympic Games and more on your hand held device. This is thanks to a dynamic partnership with MoFuse and developer Twittme. 
The Vancouver Observer's #VO2010 stream of Tweets from reporters inside and outside of the 2010 Olympic Games will appear as a directory of Olympic news and happenings thanks to Twittme. The Huffington Post is now streaming #VO2010 Tweets and the Harvard Business Review recently named the Vancouver Observer one of the go to sites for staying current with the Games.
"Now you can get The Vancouver Observer in the palm of your hand," Vancouver Observer Publisher Linda Solomon said. "We'll take you inside the Olympics, to competitions, parties, demonstrations and celebrations. We'll be on the street and so get us on your mobile device now." 
Powered by partners MoFuse and Twittme, the VO mobile gives visitors full access to all a stream of high quality reporting and blogging, keeping you updated on Vancouver in and around the 2010 Olympic Games. Included on the mobile site is a link to Twitter search categories giving users fast access to the latest about the Olympics, such as where to go and what to do.
The MoFuse mobile website platform supports over 5000+ devices with sites that work well with social media platforms. For any links that are displayed on Twitter as news articles, when you click on the link you either go to the main website or the mobile website depending on the context. The MoFuse platform makes linking from Twitter to VO's main website or mobile site as easy as the tap of a finger.
  
"Mobile is where millions access the internet.  We want to be with our readers whether they're on the Canada Line on the way to work, grabbing a coffee at Elysian Coffee, or waiting in line for the Opening Ceremonies of the Games at BC Place," said Linda Solomon, publisher and editor-in-chief of VO.  
"We decided to go with MoFuse because we love the sophisticated technology they offer. it makes navigating VO on a hand held device so simple." 
"We are excited to be a part of the mobile solution for the Vancouver Observer", said Annette Tonti, MoFuse CEO. "The 2010 Olympics present the perfect opportunity to showcase the power of  combining news feeds from Twittme with a well designed mobile site. Instantaneous news, as it happens, all in the palm of your hand."  
If you are interested in joining the Vancouver reporter brigade and getting your articles posted or tweeted as part of the Vancouver Observer, please contact us at info(at)vancouverobserver(dot)com. If you are an active tweeter and are in Vancouver, join us in covering this historic event. All you have to do is add #VO2010 to your tweet and then check out your story online. Tweets are already streaming live on our Olympics page. http://www.vancouverobserver.com/olympics
About MoFuse, Inc.                                                                                               
MoFuse, the leader in mobile website management, makes it easy and affordable for any business to build and manage a mobile website.  MoFuse (short for Mobile Fusion) is host to over 35,000 mobile sites from 145 different countries. Our Mobile Content Management platform provides a powerful site builder and site management tools for promotion and integration.  We help our customers learn about their mobile audience though detailed metrics and give them a pathway to new revenue through mobile advertising. The platform enables any business to build relationships with their mobile audience and gather information about them with data capture forms.  MoFuse optimizes your mobile site for over 5,000 different devices worldwide. Founded in 2007, the company offers solutions for every business, blogger, and organization. MoFuse is headquartered in Providence, RI.  For more information, please visit: http://www.mofuse.com.
About Vancouver Observer
The Vancouver Observer is Vancouver's online destination for local news and features writing. More than 150 writers explore the news and issues of interest to Vancouver from a multitude of angles. Vancouver Observer's mandate is to provide public service journalism and excellent writing about Vancouver politics, culture, sports, people, food, events and life. Follow the Vancouver Observer on Twitter: @VANobserver or Facebook: The Vancouver Observer.
About Twittme 
Twittme is an IT consultant that specializes in the area of web technologies and service Integration.  For more information about Twittme check out: twittme.mobi
Media contact:
Meghan Strain, Associate Publisher, MeghanStrain(at)thevancouverobserver(dot)com
@MeghanStrain
###