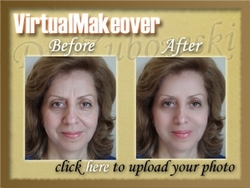 "A facelift alone will not change fundamental appearance, nor will it change the texture of skin or stop the aging process."
Bergen County, NJ (PRWEB) February 15, 2010 –
Facelift surgery is the second most popular cosmetic surgical procedure for men and women over age 55, according to new statistics from the American Society of Plastic Surgeons, and the demand for surgical procedures over injectables like BOTOX® Cosmetic, is expected to increase as the baby boomer generation continues to age.
"With the introduction of injectable fillers and BOTOX® Cosmetic, many people over 45 believe they can achieve the same results as a facelift without surgery," said Dr. Robert Zubowski, plastic surgeon and founder of The Robert Zubowski M.D. Center for Plastic and Reconstructive Surgery in Paramus, New Jersey. "However, as we get older our brow lines, jowls and wrinkles can become too deep for an injectable to smooth out. When a patient's degree of facial aging is such that an injectable cannot achieve the desired result, surgery is the next natural progression."
The question is: When is a facelift necessary? "Many times people undergo facelifts for the wrong reason," Dr. Zubowski notes. "You should do it for yourself, not to make a partner appreciate you more, or to fit an idealized vision of what you should look like."
Facelift surgery can correct many things to improve appearance, including:

Sagging in the midface
Deep creases below the lower eyelids
Deep creases along the nose extending to the corner of the mouth
Fat that has fallen or is displaced
Loss of muscle tone in the lower face that may create jowls
Loose skin and excess fatty deposits under the chin and jaw that can make even a person of normal
weight appear to have a double chin
Facelift surgery is a good option for people who are physically healthy, don't smoke, and have a positive outlook and specific, but realistic goals in mind for improving facial appearance. "A facelift alone will not change fundamental appearance, nor will it change the texture of skin or stop the aging process."
Dr. Zubowski, who has more than 20 years of experience performing plastic surgery in New Jersey, points out that a facelift is highly individualized, and may actually include several procedures: a lipectomy to eliminate a double chin, an eyelid blepharoplasty to eliminate drooping and bags under the eyes; injections of collagen or BOTOX® Cosmetic for deep creases, and/or a chemical peel to revitalize the skin and eliminate fine lines.
For anyone considering a facelift, the first step is to speak to a plastic surgeon about candidacy for the procedure, and find out what to expect from the surgery. "Our office, for example, has a computer program that shows what patients will look like after plastic surgery – that is a good start."
Is facelift surgery life-changing? It is likely that the renewed confidence and self-esteem gained may help patients feel better about facial appearance. "If your facial features don't reflect the youthful spirit you feel, a facelift will allow you to turn back the hands of time and look about a decade younger than you are," says Dr. Zubowski. "And that alone can be life-changing."
About Dr. Robert Zubowski, Real Housewives of New Jersey Plastic Surgeon
Dr. Robert Zubowski is a renowned New Jersey plastic surgeon who has been addressing the cosmetic and reconstructive needs of patients for more than 20 years. The Robert Zubowski, M.D. Center for Plastic and Reconstructive Surgery in Paramus, NJ, offers extensive services, including liposuction, facelifts, and a long list of skin care services .
Dr. Zubowski is a member of the American Society of Plastic Surgeons, the American Society for Plastic Surgery, the American Medical Association, and a Fellow of the American College of Surgeons. He has appeared as an expert on numerous news and talk shows including The View and Fox News, and was recently featured in a segment of The Real Housewives of New Jersey .He was also was voted Bergen County's number one plastic surgeon by the Bergen Record.
To learn more about Dr. Zubowski's practice in New Jersey, contact Anne Carbone at the Robert Zubowski, M.D. Center for Plastic and Reconstructive Surgery. 201-261-7550.
###