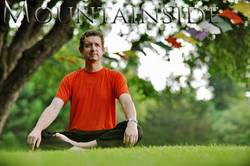 We are living in a new normal with greater limited resources and can appreciate the challenges of this administration
New York, NY (PRWEB) February 13, 2010
President Obama presented America and Congress with his new budget for 2011 and there has been a whiplash of criticism to much of the content presented throughout its 192 pages. Mountainside Addiction Treatment Center has scrubbed through the budget for the Department of Health and Human Services (HHS) and they are tentative over the administrations direction outlined in the funding earmarked for the Substance Abuse and Mental Health Services Administration (SAMHSA) whcih has caused a stir throughout the addiction treatment community.
SAMHSA is responsible for handling just about everything related to substance abuse and mental health services in the US. With a primary focus in four key areas (Prevention and treatment of mental health disorders, Prevention of illicit drugs and alcohol, Substance abuse treatment and Applied Studies). Its budget is closely watched by providers of drug addiction treatment services as a key driver in market dynamics. This latest budget includes a nominal year over year aggregate funding increase of less than 3 percent (97 million dollars) which is less than the cost of inflation. Approximately 56 million dollars of which are earmarked for drug-courts and 23 million for re-entry programs. The focus of this budget is concentrated on law enforcement type efforts to detect and prevent the spread of illicit drug use in communities.
"We cannot infer from the budget proposal that the expansion of affordable and effective treatment services will not be a priority of this administration in years to come, rather we perceive this to be a statement that we are living in a new normal with greater limited resources", a spokesperson for Mountainside Drug Rehab and Alcohol Treatment Center in Connecticut remarks. "President Obama's budget for the year puts a much-needed emphasis on substance abuse prevention and the court systems efforts in addressing offenders. There is also focus on re-entry programs for drug offenders, but no new initiatives for inpatient treatment. With all that said, we strongly believe that one key area in desperate need of support and continued support is the expansion of effective and affordable inpatient treatment services - and we are disappointed in the absence of its mention. Previous Drug Czar John Walters and the Bush administration through their Access to Recovery programs helped to expand the footprint of treatment services in communities and we are optimistic that there will be ongoing support of those efforts which have gained traction."
President Obama's budget is expected to be heavily scrutinized and debated before being passed by Congress in the Spring.
For nearly two decades, Mountainside Treatment Center has led the way in offering individualized alcohol and drug addiction treatment programs. Pioneers in the creation of affordable drug rehab services, Mountainside combines cutting edge therapies with holistic treatment methods including inclusion of traditional 12-step therapies. As Mountainside's licensed and certified counselors, social workers and treatment team serve, they strive to provide quality, compassionate care to each individual in a tranquil, peaceful environment conducive to optimal recovery.
In addition to licensed counselors, Mountainside provides medical services through an on-staff Nurse Practitioner and Registered nurse with specialization in drug addiction and alcohol treatment. Psychiatric services are also extended to clients in need.
If you or someone you love are addicted to drugs or alcohol or if you have any questions, please contact us for a confidential inquiry at 800-762-5433.
###