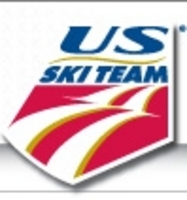 "Viral texting donations are the perfect tool for the social networking, twitter and facebook generation to feel personally vested in helping struggling young athletes looking to make it to the Olympic Games," said Greatest Fan Founding Partner, Pinto
Vancouver, Canada (PRWEB) February 12, 2010
GreatestFan (http://www.greatestfan.com) GFan Live MMS service partnered with US Ski and Snowboard Team Foundation to provide a viral channel for Americans, with text-capable phones, the opportunity to financially support the efforts and training of Olympic skiers and snowboarders.
Unlike other nations, the U.S. government doesn't fund training for Olympic athletes. It is a very little known fact that the United States is one of only three countries where Olympic athletes receive no government funding. Instead U.S. athletes rely exclusively on their governing bodies' income from the sale of television broadcast rights, corporate sponsors and private funding.
GreatestFan and the US Ski and Snowboard Foundation will now offer an easy, user friendly and viral way for every American to feel they are a part of the Olympic process by texting USA to 20222 for a ten dollar donation. "Viral texting donations are the perfect tool for the social networking, twitter and facebook generation to feel personally vested in helping struggling young athletes looking to make it to the Olympic Games," said Greatest Fan Founding Partner, Hassan Pinto. "After all, text is instantaneous and the amount you're sending, $10, is minimal." All text donations are invoiced on the contributor's individual phone bill. "This makes the process of support very easy. There is no inputting a credit card or signing up on a website. You simply text USA to 20222!" adds Pinto.
Costs to train for the Olympics have risen in recent years, from the addition of sports science programs that examine exercise and nutrition plans to the expansion of the Olympic programs.
"It's the old advertising slogan, America doesn't send athletes to the Olympics, American's do and it still reigns true," says Bill Marolt, President and CEO of United States Ski and Snowboard Association. "We are in a tough economic situation now, and as a result donation and sponsorship levels are down." further explains Marolt . "We are in a very competitive marketplace, competing against countries that are very well funded and supported by their government in sports that are their national past-time. It's the support of Americans that provides the funding for our young athletes to take on these challenges."
Every American will now have the opportunity to support athletes, who struggle to achieve the Olympic dream, by texting USA to 20222. Spread the word virally, via email, facebook, twitter, myspace, etc., to text USA to 20222. Be a driving force in the United States' success achieving medals in Vancouver and future Olympic games!
Interested parties who do not have mobile text capabilities can also donate online at https://donate.usskiteam.com. Mobile carriers participating in the program include AT&T, T- Mobile, Verizon, Nextel, Sprint and US Cellular.
GreatestFan is the ultimate destination for like-minded sports fans to connect their fan experience to each other before, during and after the game by sharing user-generated content from their mobile device. User can exchange and share their game experience by sharing text, pictures and video mobile to mobile and from their mobile devices to their social networking sites. Now you can hang out and see what your friends all over the world are doing before, during and after the game.
GFan Live:
GFan Live is the ultimate mobile destination for athletes, celebrities, advertisers and like-minded sports fans to connect with each other before, during and after the game! The GFan Live network is designed to enable the fan to go behind the scenes and into the life of his/her favorite athlete or celebrity. Fans who subscribe to GFan Live will receive on the go updates from their favorite sports star or Hollywood celebrity micro published in text wrapped around pictures and video. GFan Live is powered by Hook Mobile.
US Ski and Snowboard Team Foundation:
The U.S. Ski and Snowboard Team Foundation is the non-profit, fundraising arm of the U.S. Ski Team and U.S. Snowboarding (tax ID #84-6030639). It was incorporated in 1964 as a 501(c)3 to raise money to support year-round athlete training, coaching, development, competition and educational needs. The U.S. Ski Team and U.S. Snowboarding receive no federal funding or subsidies and operate solely through private donations from individuals, corporations, and foundations. The money raised by the U.S. Ski and Snowboard Team Foundation supports athletes in all USSA sports including alpine, cross country, adaptive, freestyle, jumping, nordic combined and snowboarding.
Use viral marketing power via text, mobile, facebook, twitter, myspace, etc. to be a part of a movement to support our US Olympic Ski and Snowboard Athletes.
Tell everyone to text USA to 20222 for a ten dollar donation.
Be an "American sending an American to the Olympics."
Contact:
Kristina Pluta
GreatestFan (http://www.greatestfan.com)
VP Business Development, Marketing
& Public Relations
310-936-1450
# # #