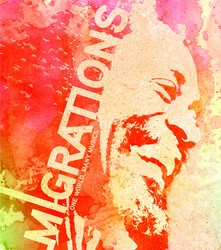 Colleges That Change Lives: 40 Schools That Will Change the Way You Think About College.
Appleton, WIS (PRWEB) February 14, 2010
Ten-time Grammy winner Bobby McFerrin joins the Lawrence University Jazz Ensemble, Studio Orchestra and Hybrid Ensemble at 8 p.m., February 19, for the sold-out U.S. premiere of "Migrations: One World, Many Musics."
Composed by Lawrence's own Fred Sturm, Kimberly Clark Professor of Music and director of jazz studies, "Migrations" was commissioned in 2007 by McFerrin and the NDR Big Band in Hamburg, Germany. The work is a "musical plea for world unity" that illustrates both the distinct and shared characteristics of indigenous music from 18 countries on six continents.
Collaborating with a former Lawrence student, Brian Pertl '86, an ethnomusicologist and, at the time, the manager of Microsoft's Media Acquisitions Group, Sturm researched more than 2,000 recordings from around the globe. Sturm transcribed, arranged, orchestrated and "re-composed" about two-dozen indigenous recordings to create the magical two-hour concert showcasing McFerrin.
"The music we selected for 'Migrations' is centuries old," Sturm said. "It's pure, innocent, beautiful and powerful. Though the character and styles are as varied as the world's people who created this music, there is a prevalent common linkage between the selections. Bobby's improvisations and interpretations of the material I've scored are intended to illustrate the musical unity of the world's people."
With a four-octave vocal range and a wide array of vocal techniques, McFerrin is one of the natural wonders of the world. Famous for his 1989 hit "Don't Worry, Be Happy," he is an ardent spokesman for music education. His collaborations with other artists such as Yo-Yo Ma, Chick Corea, and Herbie Hancock have established him as an ambassador of both the jazz and classical music worlds.
The concert will also feature Pertl, now the dean of the Lawrence University Conservatory of Music, playing the didjeridu and jaw harp, and Dane Richeson, professor of music at Lawrence, on drums and percussion.
Sturm will host a pre-concert lecture at 7 p.m. in Stansbury Theatre, Music Drama Center, 420 E. College Ave, west of Lawrence Memorial Chapel.
Lawrence University
Charting an uncommon course in higher education for more than 160 years, Lawrence University uniquely integrates a college of liberal arts and sciences with a conservatory of music, both devoted exclusively to undergraduate education. It ranks among the nation's best small, private colleges, and was selected for inclusion in the book "Colleges That Change Lives: 40 Schools That Will Change the Way You Think About College." The development of multiple interests and community engagement are central to the Lawrence experience, where classes or creative and research projects tailored to students' educational interests and life objectives are prevalent. Lawrence draws its 1,450 students from 46 states and 51 countries. Its picturesque, residential campus is nestled on the banks of the Fox River in Appleton, Wisconsin. For more information about Lawrence University visit http://www.lawrence.edu
# # #