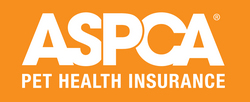 Canton, OH (PRWEB) February 15, 2010
Preventive care can serve as the best protection against poor dental health in cats and dogs, and wellness coverage options offered by ASPCA Pet Health Insurance makes this care even easier for pet parents to afford.
About 80% of dogs and 70% of cats show signs of oral disease by age 3, according to the American Veterinary Dental Society*. The Society is one of several organizations sponsoring National Pet Dental Health Month in February.
In recognition of Pet Dental Month, ASPCA Pet Health Insurance is reminding pet parents to schedule an annual dental check up for their pet. Since preventive care is so critical to keep dental problems at bay, annual dental cleanings are covered by the Level 4 plan offered by ASPCA Pet Health Insurance.
In 2009, we reimbursed our customers nearly $200,000 for their pets' dental cleanings. We reimbursed our customers an additional $196,000 for dental problems—including as illnesses or accidents—last year.
"Dental problems can cause serious health problems in cats and dogs," said Dr. Lila Miller, Vice President of Veterinary Outreach for the ASPCA. "By staying on top of their pet's dental health before problems arise, pet parents can help to ensure their pet's overall health and happiness."
The first visible signs of trouble can be accumulations of tartar and calculus (plaque) on the teeth and gums. These are indicators that your pet has gingivitis, or inflammation of the gums around the roots of the teeth. While dogs and cats rarely develop cavities, cats can develop painful resorptive lesions. Both cats and dogs can develop periodontal disease, which can cause pain, tooth loss and other complications.
Some signs of dental disease include: bad breath, loss of appetite or difficulty eating, pawing at the face, excessive drooling, loose teeth, bleeding or inflamed gums and even weight loss. Pets who have any of these symptoms should be taken to their veterinarian for an exam promptly.
"Dental disease in pets is very serious," Dr. Miller continued. "Not only is it very painful for your pets, it can lead to serious health problems involving the heart, liver, kidneys or intestines."
Pet parents should discuss with their veterinarians regular preventive dental care, such as monitoring proper diet and treats, checking pets' teeth, breath and gums regularly and seeking veterinary care at the first sign of trouble.
About ASPCA Pet Health Insurance
The Hartville Group, Inc. provides ASPCA Pet Health Insurance through a strategic partnership with the American Society for the Prevention of Cruelty to Animals (ASPCA). Based in Canton, Ohio, Hartville Group, Inc. was founded in 1997 and is one of the largest providers of pet health insurance in the U.S., offering pet insurance under the brand names ASPCA Pet Health Insurance, Hartville Pet Insurance and Petshealth Care Plan. Through its Petsmarketing Insurance.com Agency, Inc. subsidiary, Hartville Group is authorized to provide property and casualty insurance in all 50 states plus the District of Columbia. ASPCA Pet Health Insurance is underwritten by the United States Fire Insurance Company. For more information, visit http://www.aspcapetinsurance.com.
###