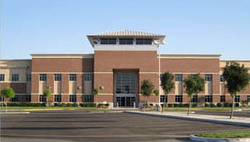 Bakersfield, CA (PRWEB) February 14, 2010
Elias Medical recently opened the doors to its new practice in Bakersfield's growing River Walk area. The new office is located within the River Walk Medical Arts Building at 9900 Stockdale Highway, adjacent to California State University, Bakersfield and Mercy Southwest Hospital.
Elias Medical is owned and operated by A. George Elias, MD. Dr. Elias and his staff provide general family medicine and specialized skin care services to patients throughout the Bakersfield area.
As a family doctor, Dr. Elias is experienced in working with patients of all ages. He also diagnoses and treats a wide range of medical conditions including diabetes, emphysema, and asthma, offering referrals to specialists when necessary.
Along with practicing family medicine, Elias Medical also offers comprehensive skin care services. Dr. Elias and his team perform a number of non-surgical cosmetic procedures including IPL and laser treatments for hair removal and photofacials using the state-of-the-art Palmor StarLux® 500 Laser and Pulsed Light Platform.
Dr. Elias uses clinically proven techniques to reduce the signs of aging using non-surgical procedures including Botox and Juvéderm at the new Bakersfield location. A variety of facial treatments are also available, including microdermabrasion, chemical peels, acne treatments, and more.
Elias Medical chose the River Walk Medical Arts Building because it is conveniently located in the desirable River Walk area of Bakersfield, features ample parking for patients, and offers an aesthetically pleasing view overlooking the Kern River Parkway Bike Trail.
Elias Medical is currently accepting patients for family medical or skin care at its new Bakersfield location. For more information please call 663-0300 or visit http://www.EliasMedical.com.
###