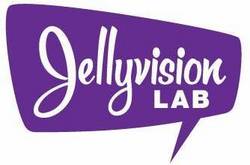 (PRWEB) February 16, 2010
The Jellyvision Lab, pioneers of Interactive Conversation, is pleased to announce the launch of a project with Embark Health Inc. This new venture is dedicated to improving the end of life process for patients, families, loved ones and caregivers.
Jellyvision's Interactive Conversation for Embark Health delivers an engaging user experience for educating consumers on one of the more sensitive topics in the field of healthcare, advance directives. It also lays out the benefits of Embark's flagship product, the Advance Directive Solution (ADS). With over 25% of Medicare costs going to end-of-life care, and countless stories of wishes not being followed, the urgency behind educating people on advance directives is clear.
Advance directives are legal documents that coordinate an individual's healthcare preferences in the event that an individual becomes unable to do so. Documents such as these ensure that a person's wishes for their own care are followed, and also ensure that difficult decisions will not have to be made by family and friends during what is sure to be an already sensitive time.
Although the ability to create these living documents has been around for decades, they remain woefully underutilized. In the not-so-distant past, Terry Schiavo's family suffered through years of court battles because such documentation was never created. Someone needed to fix this problem. Enter Embark Health.
Embark Health realized that many people are not protected by advance directives because they do not understand how they work or how they should be coordinated. More importantly, people don't really know how to start the conversation or even who should start it. Enter Jellyvision's Interactive Conversation.
Jellyvision's rich-media experience on Embark Health's web site guides visitors through customized educational modules on ADS, taking feedback from the user as the Conversation progresses in order to tailor the Conversation to each person's needs. The host of the Conversation takes every opportunity to make the interaction feel more human, from the nuanced inflections of his voice, to his careful wording of more sensitive topics. To see this innovative product, please visit http://www.jellyvisionlab.com/press-releases/embark/
"Embark Health is on an important mission and we couldn't be prouder to be part of it," says Amanda Lannert, President of the Jellyvision Lab. "We're so pleased to bring a more human element to better help visitors understand advance directives."
"We feel that Jellyvision's Interactive Conversation helps us deliver on our commitment to customer service. It's a uniquely engaging and effective way to help users better understand the complex and difficult subject matters, which are at the core of our offering," says Michael Brouthers, CEO of Embark Health.
About The Jellyvision Lab
The Jellyvision Lab has a unique vision for human-machine interface. Known for creating award-winning, best-selling interactive entertainment properties such as YOU DON'T KNOW JACK and the Who Wants To Be A Millionaire CD-ROM, the company's expertise lies in interface design: they create intelligent interfaces that simulate human conversation. Thus they call their experiences "Interactive Conversations." A well-crafted conversation has seamless pacing and awareness, personality and wit, so that it feels like a real person is just behind the machine. The Jellyvision Lab assists larger organizations with marketing, lead conversion, training, consumer education and decision-making. Please check out their web site, http://www.jellyvisionlab.com, for more information and examples.
About Embark Health
The mission of Embark Health, Inc. (http://www.embarkhealth.com) is to improve the end of life process for patients, families, loved ones, caregivers, and healthcare providers. Embark's Advance Directive Solution (ADS) is an online service (with telephonic assistance available) to help people develop the appropriate legal documents that communicate their healthcare choices if they are unable to speak for themselves. Embark's ADS stores the document, contacts members if the laws change and their directive needs updating, notifies the people that the member has determined should have this information, and works with healthcare providers to get the directive in the patient's medical chart when it is needed. For more information, contact 800-944-0451.
###