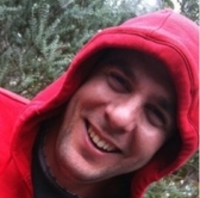 My team is committed to providing a quality SEO website development service that bears no resemblance to second-rate services offered by foreign mass-producers. We are professionals, and we know what makes successful SEO.
(PRWEB) February 15, 2010
Acclaimed internet marketer, James Schramko, has been using Wordpress websites to rank highly in the search engines for himself and his clients for years. Famous for his industry innovations, he has announced a ground-breaking addition to his suite of SuperFast products, SuperFastWebsites.
A website development outsourcing service, SuperFastWebsites has made it possible for even more people to become active players in the internet marketing growth industry. Together with his US-based website development team, he has created a service that supplies custom designed SEO Wordpress websites at rates that belie their quality.
While individuals and wholesalers can take advantage of the deals at SuperFastWebsites, the big opportunity is for those who want to establish or grow a business that supplies websites to individuals and businesses – Resellers.
One of easiest business models to establish, without having to put up massive up-front capital, is one that delivers a service or by reselling services, like custom SEO website development.
Unlimited Market Potential
Computer industry experts foresee the worldwide Internet population to reach 2 billion in 2011. With more people getting online, there is an increasing demand for website development services. And savvy entrepreneurs know that this is a market that is poised for massive growth.
Website development resellers recognize that good markets to tap are:

offline businesses service professionals and establishments that can boost their offline incomes by having an online presence (think plumbers, jewellery designers, sculptors, dentists, lawyers).
Emerging public figures, songwriters, writers and actors who see the value in having personal website - it has become as ubiquitous as the email address and mobile phone number.
Internet marketers with product development, service or marketing skills who want to focus on their core skills and not be hands-on on their website creation.
A growing trend is for families to create websites to honor the heritage of grandparents and great-grandparents, incorporating photos of a bygone era and video memoirs that serve as permanent records of times past.
Suffice to say, the market potential for a Reseller of a website development service is limited only by their ability to recognize and seize opportunities.
SEO Wordpress CMS – With A Twist
In creating SuperFastWebsites, Schramko has drawn on his years of internet marketing success, enabling Resellers to reap the benefits.
"We use open source Wordpress CMS (Content Management System). This means that it not only works really well, but is widely supported and well tested. You know you are building a business upon a reliable format" explains Schramko.
"Our sites come configured with Search Engine Optimized settings. In fact, we predict you will rank extremely well in the search engines after you add content and stretch the legs on your new site."
Using one of the best SEO Wordpress themes as a base, the SuperFastWebsites team go to work tweaking it with special (secret!) inclusions, adding any special graphics, images or videos supplied by the client. SuperFastWebsites are 100% custom-made and original.
Unparalleled Customer Service
Top-level customer service has been the hallmark of James Schramko's success, and this new service is no different. A project manager is assigned to care for clients from start to finish.
Within two days of completing a custom website design form, a designer will be in touch to get you logged in to the project management system. They will analyse the information you submit and then follow up and clarify if necessary.
Within three business weeks of design approval, SuperFastWebsites will have your website live.
Schramko explains "My team is committed to providing a quality SEO website development service that bears no resemblance to second-rate services offered by foreign mass-producers. We are professionals, whose mother tongue is English, and we know what makes a successful SEO website."
One Size Doesn't Fit All
The SuperFastWebsites team recognizes that website design package need to be flexible in order to reflect the needs of different clients. That is why they offer three levels of website development:
Silver SEO Pack: A powerful yet simple designer Wordpress theme complete with custom images and email integration.
Gold SEO Pack: An enhanced website that incorporates email capture and a little more style with extra designer features.
Platinum SEO Pack: Now this is serious! A complete business system with 'cart' integration, designer graphics and email add-ons.
Become A SuperFastWebsites Reseller
If you supply websites to 'end users' you can buy from SuperFastWebsites and sell for more. Many of its websites have been resold for $3500 – $6500 or more. Doubling or tripling your investment is more than possible, it is probable. Their team has been doing this for years and will be pleased to help with this business model.
For more information on SuperFastWebsites:
http://www.SuperFastWebsites.com
For more information on James Schramko:
http://www.InternetMarketingSpeed.com
or contact Kerry Finch
(Skype kerry.finch, or phone +61 412656208).
About James Schramko:
James Schramko is a Sydney based Internet Marketer who fired his boss in May 2008. Since then his internet marketing business has grown exponentially. James has not just mastered the essential skills you need to be a success on the internet, but he is applying them in innovative ways that have skyrocketed him to international renown.
Before developing his own information products and internet marketing tools, James started making money on the internet in a way we all can by selling other people's products as an affiliate often earning a high commission per sale, without having a product, or the responsibility of stocking and delivering it.
James has developed several information products and automated profit systems that are in demand by the top internet marketers around the world (and they now call him for advice!).
A gifted speaker, James announced in late 2009 his decision to withdraw from the speaking scene to focus more on internet marketing, product development and innovation, and his mentorship students.
###