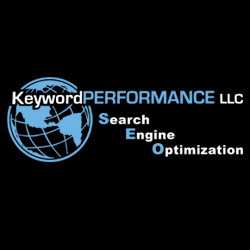 Wallingford, CT (Vocus) February 16, 2010
SEO, social media, and website design go together. In the present, social media strategies involving blogging, Facebook, and Twitter are used by many search engine optimization companies as off-page linking and traffic strategies. Meanwhile, web design also overlaps with many SEO services in creating a visually-pleasing website that, optimized with the appropriate keywords and content, keeps visitors browsing. Because of these overlapping aspects, Keyword Performance, an SEO company in Wallingford, Connecticut, partnered recently with Lifetiled, a website design and event planning company also in Wallingford, and ASG Information Technologies, an information technology company in neighboring Meriden, Connecticut, in need of social media.
For the latter of these two, the request to partner was simply an addition to standard SEO strategies. ASG Information Technologies, like many companies seeking SEO services, was looking to increase traffic to their website. While standard SEO practices like keyword research, content additions, and reciprocal links were all added, off-page strategies were the next step in optimization. Off-page SEO strategies all focus on creating one-way links through different mediums to optimize certain keywords. In the case of social media, this includes adding one-way links to blogs and Twitter posts and through Facebook and article marketing websites. For ASG Information Technologies, these efforts were focused on information technology and computer hardware, software, and networking terms.
While social media has been an afterthought to many optimization strategies, it's gradually been gaining significance. Over the past year, Google has changed many of its search strategies to incorporate social media in its results – not only to be up-to-date but also to compete with Twitter. Twitter has become somewhat of a search engine for reviews, and, in order to give users the best experience, Google has added many Twitter feeds, as well as Facebook status feeds, to its searches.
But, while SEO companies like Keyword Performance keep ahead with the latest technologies to give their clients the best results possible, internet users are the second part of the equation in drawing – and keeping – traffic to a website. SEO makes the website visible on the search engines, but users often stay on a website if they find it visually interesting – or leave if it bores or frustrates them. This is where web design is important in creating a website and one of the reasons Keyword Performance partnered with Lifetiled. The relationship between the two companies is reciprocal. Keyword Performance creates new content for any websites Lifetiled designs, while Lifetiled is available for any web design issues Keyword Performance needs addressed. Both, additionally, attract clients, such as ASG Information Technologies, for joint services in the central Connecticut area.
Keyword Performance has been providing natural-search SEO strategies for the past seven years, while Lifetiled has spent the past four doing a combination of web design, photography, marketing, and event planning. Both companies operate in Wallingford, and Keyword Performance's extensive list of clients covers many websites from across the United States, including an Internet Retailer Top 500 company, and even the United Kingdom.
###