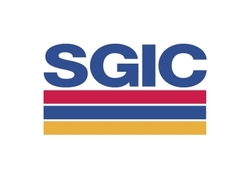 If you see a kangaroo on or near the road, you should try and brake, but not swerve to avoid a collision
(PRWEB) February 16, 2010
Animals, particularly kangaroos, were the cause of over 20,000 collisions on Australia's roads in 2009, according to SGIC Car Insurance claims data.*
Last year the car insurance provider received more than 1,300 animal-related collision claims on SA roads and more than 70 per cent were involving a kangaroo.
SGIC spokesperson Robert McDonald said kangaroo collisions on country roads are a significant problem.
"Unfortunately, many kangaroos are active on our roads. They are often looking for food at sunrise and sunset and it's during this time that an increased number of collisions occur," said Mr McDonald.
Mr McDonald said that although most animal collisions occur on country roads, Adelaide drivers should also be mindful when dogs and cats are near the road - dogs are the second most likely animal to be hit.
Mr McDonald offered some advice for drivers:

If you see a kangaroo on or near the road, you should try and brake, but not swerve to avoid a collision
If you hit the animal and safety permits, you should try to help by moving it to the side of the road to prevent further crashes
If the animal is still alive, keep it warm, and in a quiet place away from noises
Don't force the animal to eat or drink and contact a local veterinarian or a wildlife rescue centre such as WIRES.
"How you react after seeing a kangaroo can potentially save lives," Mr McDonald said.
*Based on SGIC motor comprehensive claims data sourced in February 2010 for the period of January to December 2009.
SA towns & suburbs Number of animal collisions
Mount Gambier 43
Port Augusta 31
Whyalla 30
Hawker 24
Naracoorte 23
Port Lincoln 20
Morgan 20
Kingston 20
Renmark 18
Penola 18
About SGIC
SGIC provides Car Insurance, Home Insurance, Travel Insurance, Motorcycle Insurance and more in South Australia.
###