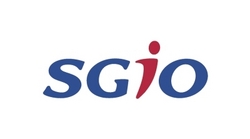 Last year the insurer received more than 1,300 claims involving a collision with a kangaroo on WA roads
(PRWEB) February 16, 2010
Animals, particularly kangaroos, were the cause of more than 20,000 collisions on Australia's roads in 2009, according to SGIO Car Insurance claims data.*
Last year the insurer received more than 1,300 claims involving a collision with a kangaroo on WA roads. SGIO spokesperson Rob Cory said kangaroo collisions on country roads were a significant problem.
"Unfortunately, many kangaroos are active on our roads and looking for food at sunrise and sunset; it's during this time that an increased number of collisions occur," he said.
Mr Cory said that although most animal collisions occurred on country roads, Perth drivers should be just as mindful of dogs and cats near the road, especially as dogs were the second most likely animal to be hit.
SGIO received more than 200 car insurance claims involving animal collisions in the Perth metro area in 2009, while in regional WA Collie recorded the highest number of claims for animal related collisions (49), followed by Exmouth, Carnarvon and Busselton.
SGIO advice for drivers:

if you see a kangaroo on or near the road try and brake but don't swerve to avoid
a collision;
if you hit the animal and, if safety permits, you should try to help by moving it to
the side of the road to prevent further crashes;
if the animal is still alive, keep it warm and in a quiet place away from noises; and
don't force an animal to eat or drink and call a local vet or wildlife rescue centre.
"How you react after seeing a kangaroo can potentially save lives," Mr Cory said.
Animal Number collisions
Kangaroo 1320
Dog 110
Cattle 49
Cat 45
Emu 40
Sheep 11
Bird 10
Fox 6
Horse 5
*Based on SGIO motor comprehensive claims data sourced in February 2010 for the period of Jan to Dec 2009.
Top 10 WA cities & regional centres
Number of animal collisions
Perth metro area 201
Collie 49
Exmouth 33
Carnarvon 33
Busselton 29
Bunbury 27
Margaret River 26
Toodyay 20
Pinjarra 20
Karratha 19
About SGIO
SGIO is a provider of Car Insurance, Home Insurance, Travel Insurance, Motorcycle Insurance and more in Western Australia.
Insurance Australia Limited ABN 11 000 016 722 trading as SGIO
For many insurance products a Product Disclosure Statement is available from SGIO which you should consider before making decisions about those products.
Insurance issued by Insurance Australia Limited trading as SGIO 46 Colin St, West Perth, Western Australia 6005 . sgio.com.au
###