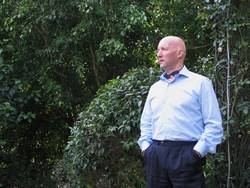 California (PRWEB) February 15, 2010
By year's end, SunOpta BioProcess Inc. expects to break ground on a $16.6 million demonstration plant in Ottawa, Canada that can convert wood chips into next-generation ethanol fuel and an increasingly popular sugar substitute xylitol.
Mouli Cohen, clean tech investor and founder of Voltage Capital, voiced his support for the project in an interview today.
"It's a sweet deal, one of 16 disclosed as part of a $58 million funding round aimed at getting clean technology innovation out of the labs and into the marketplace," Cohen said. "This is an industry that will mean new jobs for Canadians."
Under the deal, SunOpta will receive $5.5 million toward its project through granting agency Sustainable Development Technology Canada (SDTC). SDTC has completed 15 funding rounds since it was formed in 2002, putting $464 million into 183 projects and leveraging another $1 billion from the private sector.
Cohen emphasized the importance of funding technologies that achieve both environmental and economic goals.
"Otherwise it won't last," said Cohen, pointing to a Chinese delegation that is interested in licensing SunOpta's cellulosic-ethanol technology. "I think there's a lot of opportunity to get some early exports in this area."
SDTC has $86 million left in its fund, most reserved for projects to clean up soil and water. The announcement came a day after the federal government identified 19 projects across Canada that will get access to $146 million set aside in a new Clean Energy Fund, which was created as part of a larger stimulus package in the last federal budget.
Three Ontario projects were chosen, including one that will investigate the use of in-river hydro turbines for power generation. The second project will explore solar-thermal technology for heating homes, and the third will look at using old batteries from electric cars as a way to store energy from renewable-power projects.
About Mouli Cohen
Mr. Cohen is a successful entrepreneur who has founded and developed successful ventures in the biotechnology, high technology, digital media and entertainment sectors. He has balanced his success in business with extensive philanthropic activities. Over the years he has supported children's charities, food programs, medical research, and the arts as well as education projects both in the US and abroad.
###