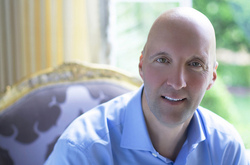 California (PRWEB) February 16, 2010
At the current rate of technological change, companies that understand the fundamental product or service they deliver to their customers are built to last. Modern businesses must adapt and innovate.
Venture capitalist and international investor Mouli Cohen was interviewed today about the necessity of adaptation and innovation in today's high-tech marketplace.
Cohen said the term 'innovation' can be boiled down to anything that reduces the cost of a transaction. "Sometimes it's evolutionary, like replacing a mechanical typewriter with an electric typewriter. Sometimes it's revolutionary, such as replacing an electric typewriter with a word processor."
But Cohen believes true innovation isn't just two or three times better: rather, it's an order of magnitudes better – in other words, at least a 10-fold improvement or savings. Over the past few years, such an innovation is occurring in high tech.
Manual and digital computing power is becoming a utility that goes beyond cloud computing and storage services. Web services, which allow computer-to-computer interaction over the Internet, are becoming more and more popular. Unlike competing A.C. vs D.C. technologies, web based services can be used to augment both mechanical and digital business processes and infrastructure.
"Amazon, for instance, provides more than a dozen web services that can be accessed both manually, through the click of a mouse, or automatically by computer servers," says Cohen. "Amazon is just one example of an innovative company that has adapted to meet new needs of its customers."
About Mouli Cohen
Mr. Cohen is a successful entrepreneur who has founded and developed successful ventures in the biotechnology, high technology, digital media and entertainment sectors. He has balanced his success in business with extensive philanthropic activities. Over the years he has supported children's charities, food programs, medical research, and the arts as well as education projects both in the US and abroad.
###