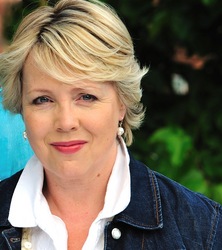 (PRWeb UK) February 16, 2010
Martin Bell, the former BBC journalist and MP, and Jo Fairley, the co-founder of Green & Black's, the pioneering organic chocolate company, will speak at the International Confex exhibition at Earl's Court on Tuesday February 23rd and Thursday February 25th at 13.00. The seminars are sponsored by The London Speaker Bureau. Europe's leading bureau for business and motivational speakers.
Martin Bell joined the BBC in Norwich as a news assistant in 1962.In 1964 he transferred to the London BBC as a general reporter. Following which he rose to being an international correspondent in Washington, 1978–1989, and Berlin 1989-1994. His assignments included 90 countries and 11 wars from Vietnam to Bosnia. He was wounded by mortar fire in Sarajevo in 1992.
In order to stand as an Independent candidate against the sitting MP Neil Hamilton, Martin left the BBC in April 1997. He won with an 11000-vote majority, the first elected Independent since 1951. Martin served on the House of Commons Standards and Privileges Committee. Martin left Parliament in 2001.
Jo Fairley founded Green & Blacks in 1991 with her husband Craig Sams, and it has now gone on to be 'bigger than Marmite' (in sales terms) and 'cooler than Prada' (according to two Coolbrands surveys. In 2005, the brand was sold to Cadbury's, but Jo Fairley remains in an ambassadorial role, travelling the world as the brand grows internationally in countries including the US and Australia.
Jo Fairley now runs Judges Bakery - an organic one-stop shop - and The Wellington Centre, an 11-room 'boutique' wellbeing centre, in her home town of Hastings.
She is the co-author (with Sarah Stacey) of the bestselling Beauty Bible series of books, the world's bestselling beauty books, including: The Beauty Bible, Feel Fab Forever: The Anti-Ageing Health & Beauty Bible, The 21st Century Beauty Bible, The Handbag Beauty Bible and most recently The Green Beauty Bible.
Notes For Editors:
The London Speaker Bureau is Europe's leading bureau for business, political and motivational speakers. Founded in 1995, it now has offices in ten countries around the world, forming a network unique to the speaker industry. It represents speakers such as Mikhael Gorbachev, Garry Kasparov, former German Chancellor Gerhard Schroeder and Sahar Hashemi, co-founder of Coffee Republic.
Contact:
Brendan O'Connor, Director, The London Speaker Bureau
020 8748 9595
brendan(at)londonspeakerbureau(dot)co(dot)uk
###