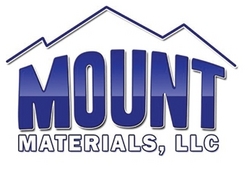 The Mount Materials Recycling Facility really expands our ability to better serve our customers and provide them with more competitive pricing and further extends our corporate-wide commitment to green initiatives throughout the region
Berlin, NJ (PRWEB) February 17, 2010
The Mount Group is pleased to announce the launch of the Mount Materials Recycling Facility located at 100 Pipe Mill Road, in Morrisville, Pennsylvania. This Class B recycling facility further enhances the Mount Group's capabilities and will provide material recycling services to Mount Group companies as well as to other companies and contractors in the Tri-State area.
Mount Group CEO Dave Smith advised "The Mount Materials Recycling Facility really expands our ability to better serve our customers and provide them with more competitive pricing and further extends our corporate-wide commitment to green initiatives throughout the region."
Mount Materials Recycling Facility has 30 acres available to support its ability to operate 24/7 which allows for nighttime operations to better serve the civil construction industry. The facility is currently operating and is conveniently located just two miles south of the Route 1 Bridge / Trenton exchange, inside the grounds of US Steel.
###