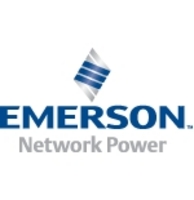 Carlsbad, CA (PRWEB) February 16, 2010
Emerson Network Power, a business of Emerson and the global leader in enabling Business-Critical Continuity™, today launched the ALD15 sixteenth-brick dc-dc converter series. Ideal for use with telecom-standard 48 V power supplies, the converters are capable of achieving up to 92 percent efficiency at full load and are extremely cost-effective when used in applications requiring up to 35 W of output power. The low profile ALD15 series has an installed height of just 0.35 inches, making it ideal for systems that require tight inter-board spacing or where sufficient separation between the converter and adjacent boards is needed.
Available in five power ratings (13 A at 1.8 V, 11 A at 2.5 V, 10 A at 3.3 V, 7 A at 5 V and 2.75 A at 12 V), ALD15 converters accept a wide input voltage range of 36 to 75 Vdc, and feature outputs that can be adjusted from 90 to 110 percent of nominal voltage via external trim resistors. They are equipped with a rich set of standard features designed to deliver best-in-class performance, including differential remote sense, remote on/off facilities, undervoltage lockout and non-latching overvoltage protection. The converters are also protected against overcurrent and overtemperature conditions.
All models feature a compact 1.3 by 0.9 inch sixteenth-brick footprint, making them 43 percent smaller than converters using a conventional eighth-brick form factor. Available in through-hole and surface-mount configurations, ALD15 converters' pin assignments are also identical to standard quarter- and eighth-brick converters, simplifying design and enabling an alternative compact front-end power solution for system designers.
The ALD15 converters have an estimated mean time between failures (MTBF) of more than one million hours and offer a wide ambient operating temperature range of minus 40 to plus 85 degrees Celsius, enabling reliable deployment in a variety of demanding environments. They are also fully RoHS compliant per EU directive 2002/95/EC, meet basic insulation requirements and are certified with international safety and performance standards, including EN60950-1 TUV and UL/cUL 60950-1.
Emerson's ALD15 sixteenth-brick dc-dc converter series is available now and is competitively priced at $21 per unit in production quantities. For additional information, visit http://www.powerconversion.com/products/websheet/387/ALD15.
About Emerson Network Power
Emerson Network Power, a business of Emerson, is the global leader in enabling Business-Critical Continuity™ from grid to chip for telecommunication networks, data centers, healthcare and industrial facilities. Emerson Network Power provides innovative solutions and expertise in areas including AC and DC power and precision cooling systems, embedded computing and power, integrated racks and enclosures, power switching and controls, monitoring, and connectivity. All solutions are supported globally by local Emerson Network Power service technicians. For more information on Emerson Network Power's embedded power products and services for original equipment manufacturers and system integrators visit http://www.PowerConversion.com. Learn more about Emerson Network Power products and services at http://www.EmersonNetworkPower.com.
About Emerson
Emerson, based in St. Louis, Missouri (USA), is a global leader in bringing technology and engineering together to provide innovative solutions to customers through its network power, process management, industrial automation, climate technologies, and appliance and tools businesses. Emerson's sales in fiscal 2009 were $20.9 billion. The company is ranked 94th on the Fortune 500 list of America's largest companies. For more information, visit http://www.Emerson.com.
Business-Critical Continuity, Emerson Network Power and the Emerson Network Power logo are trademarks and service marks of Emerson Electric Co. All other product or service names are the property of their respective owners. © 2010 Emerson Electric Co.
###