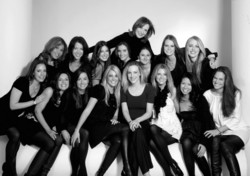 New York, NY (PRWEB) February 16, 2010
Fashion authority and founder, LaVelle Olexa, announced the launch of lavelleandco.com. The website's aim is to further extend the reach of the organization by sharing the group's experiences and inspirations. The website also provides a platform for members to communicate. The launch coincides with New York Fashion Week, a perfect tie-in to Olexa's background. In addition, the group has also launched their facebook page: facebook.com/LavelleandCo.
Founded in 2009, LaVelle & Co. is a Manhattan-based collective that encourages women to harness their power, find their passion and achieve their greatest potential.
###