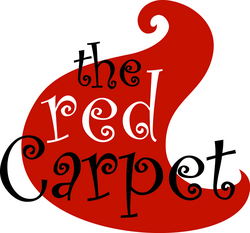 Our events calendar was full of wonderful special events and weddings in 2009 and with 2010 we're scheduling elaborate events and weddings throughout the year. My team is just as passionate as I am in what we do and we have many referrals from our clients because quite frankly we're visionaries in producing specialized events to tailor made weddings
New York, NY (Vocus) February 16, 2010
Christy Bareijsza, president of The Red Carpet Events known to many as the Event Guru is the expert of experts in the field of event planning and weddings continues to produce stellar events and provide memorable experiences in 2010.
Christy Bareijsza, the Event Guru and a go-to source for creatively produced events from soirees to corporate events to one-of-a-kind special weddings that are different from the norm continue to expand business this year. With her many years in the business, Christy really personalizes events and exceeds client expectations by taking it to another level and achieving the best results for them.
The Red Carpet Events is a national full service planning and production company that designs, manages and produces from start to finish high-end soirees with celebrity entertainment to elaborate weddings from the wedding planning that includes the finest catering, photography, flowers, cakes, entertainment, beauty services, custom gift sources and more. Clients include American Express Departures Magazine, Bombardier FlexJet, Canyon Ranch Spa & Resort, AETN International to Brown Forman to name a few.
"Our events calendar was full of wonderful special events and weddings in 2009 and with 2010 we're scheduling elaborate events and weddings throughout the year. My team is just as passionate as I am in what we do and we have many referrals from our clients because quite frankly we're visionaries in producing specialized events to tailor made weddings," states Christy Bareijsza, CMM, CMP, president of The Red Carpet Events.
The Red Carpet Events has been a leader in the industry since 2001, boasting a client list that includes numerous corporations, venues, fashion, sporting, hotels, and personalities alike. The company has been added to the preferred vendor list of numerous Fortune 500 corporations and is part of a national network of premiere suppliers. The Red Carpet Events were ranked 12 in 2008 and 15 in 2009 out of the top 25 event planning companies for New Jersey Biz Magazine. The Red Carpet Events provides clients the highest quality events at the most competitive prices offering only the best, client services available from corporate events, social events, event design to venue consultation. For more information on The Red Carpet Events, visit http://www.theredcarpetevents.com.
For more information or to arrange an interview with Christy Bareijsza, CMM, CMP, president of the Red Carpet Events, please contact PR Specialist Tamara York at tamara(at)tamarayorkpr(dot)com.
# # #