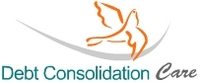 Carson City, NV (PRWEB) February 19, 2010
Those who're struggling with their repayments and losing control over their debts can approach the DebtCC Community for help. It'll help them plan their way out of debt, based on an analysis of their financial situation. Debtors seeking help can begin by filing out a no-obligation free counseling form which lets the Community know how much they owe in total. Or else, debtors can call 800-DEBT-913 and let a consultant speak to them on how to resolve their debt problems. The consultant will make sure that they enroll in the right service which can get them out of debt faster.
For over 6 and ½ years, the DebtCC Community has been helping people tackle creditors and collection agencies when they harass debtors for payments. There's the forum where one can discuss his debt problems and let the Community provide him with the right solution. Besides, there's a separate forum category where debtors can discuss their experiences with creditors and collection agencies (CAs), so that the Community can guide them on how to deal with creditors and CAs.
The DebtCC Community allows one to take advantage of "Click-to-Call" services for free. This is another way by which one can get free advice on how to tackle debt problems. To help one maintain his debt accounts with ease, the DebtCC Community has developed the "My Debts" tool which helps debtors choose a suitable debt relief plan depending upon how much they owe to their creditors and CAs. Other than the "My Debts" tool, there are debt calculators, which help people with smart and easy debt calculations.
The DebtCC Community provides the Companies Ranking Chart which enables one to choose the best debt consolidation/settlement company in his state. Through the Ranking Chart, DebtCC Community not only aims to help debtors but also companies which offer debt relief services. Such companies can get enlisted in the Ranking Chart, thereby getting an opportunity to promote their business.
The growing number of members in DebtCC speaks for its reliable services. So, those who're looking for a way out of debt can take advantage of a free counseling session with Debt Consolidation Care and let a consultant guide them on how to get out of debt.
###