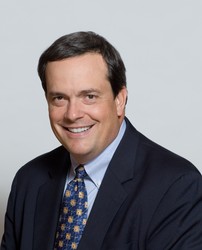 U Connect attendees will find these keynotes extremely valuable
Lawrenceville, N.J. (Vocus) February 17, 2010
J. Alexander (Sandy) Douglas Jr., president of Coca-Cola North America (KO), and Rollin Ford, executive vice president and chief information officer for Walmart (WMT), will deliver keynote addresses at the 10th annual U Connect Conference® on June 8, 2010, host organizations GS1 US and VICS announced today.
"U Connect attendees will find these keynotes extremely valuable," said Bob Carpenter, president and chief executive officer, GS1 US. "It's a rare opportunity to get insights on how the world's largest beverages producer and largest retailer are using standards to become more efficient and effective as they navigate the 'new normal' economy. Both companies are heavy users of supply-chain standards as well as thought leaders in this area, so small businesses and large businesses alike will get a lot out of this program."
The conference takes place June 7-10, in San Antonio, Texas.
Douglas, who is also chairman of the GS1 US Board of Governors, will discuss how Coca-Cola North America is leveraging standards to support collaborative integrated supply chain strategies that create a more efficient and effective supply chain and reduce disruptions.
"Standards are a key enabler to industry-wide supply chain solutions," Douglas said. "GS1 standards allow us to build capabilities which can be used by all of our retail partners across multiple industries."
Douglas has been with Coca-Cola since 1988, and has held a variety of positions, including senior vice president and chief customer officer of The Coca-Cola Company.
Ford, who has been CIO of Walmart since 2006 and has previously headed logistics and supply-chain operations for the company, will speak about the value of GS1 standards in the retailer's efforts to optimize its value-chain processes and sustainability.
"Walmart is leveraging industry standards to level the playing field for our suppliers globally, and to increase our process efficiency, which helps us take out costs and deliver everyday low prices to our customers, so they can save money and live better," said Ford. "This includes our work with data synchronization-based item-file alignment, which gives us one version of truth about product data, enabling item data accuracy, store-level inventory management, and global replenishment. And standards help us address emerging issues around food and product safety, sustainability, and visibility into our global supply chain."
The conference theme, "Build a Visible, Secure and Sustainable Value Chain," refers to the ability of GS1 standards to help companies better understand where their products and assets are, how to protect them, and how to ensure ongoing high performance of business processes.
More than a thousand business professionals from industries including Apparel, Fresh Foods, Foodservice, Healthcare, Retail/CPG, and Hardlines will converge at U Connect to learn how to use new and existing standards to address emerging and expanding issues, such as food and product safety, recalls, traceability, sustainability, and brand integrity.
U Connect is hosted annually by GS1 US and the Voluntary Interindustry Commerce Solutions Association (VICS), working with a planning committee that includes representatives from several major retailers and suppliers.
Early-bird discounts end on March 31. For more information and a list of exhibitors: http://www.uconnectevent.org
About GS1 US™
GS1 US is a not-for-profit organization dedicated to the adoption and implementation of standards-based, global supply-chain solutions. More than 200,000 businesses in 25 industries rely on GS1 US for trading-partner collaboration and for maximizing the cost effectiveness, speed, visibility, and traceability of their goods moving around the world. They achieve these benefits through GS1 US solutions based on GS1 global unique numbering and identification systems, bar codes, Electronic Product Code-based RFID, data synchronization, and electronic information exchange. GS1 US also manages the United Nations Standard Products and Services Code® (UNSPSC®). http://www.GS1US.org.
About VICS
The Voluntary Interindustry Commerce Standards (VICS) Association has enabled companies in the retail and consumer-focused industries to eliminate billions of dollars of waste and delay. By creating voluntary guidelines, often referred to as "standards," VICS has created new best practices that ultimately lead to lower costs and better availability of products for consumers. VICS' volunteer members improve the flow of products and information throughout retailing and the consumer-focused industries that supply retail. The Association provides leadership and an environment in which executives can make a difference in their industry, their company performance—and their personal commitment to make the world work a little bit better. VICS' members help define the next best practices in the industries and thus anticipate and optimize business processes and costs. Additional information can be found at http://www.vics.org.
###