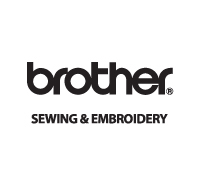 We hope to foster a positive forum for creativity in the online community through the Brother Sews Facebook page and virtual Creative Corner
Bridgewater, NJ (Vocus) February 18, 2010
Brother International Corporation announced today the launch of its new Facebook fan page, 'Brother Sews,' which provides a new interactive online community for crafters and sewing and embroidery enthusiasts. The Brother Sews Facebook page features free access to educational and inspirational information from Brother, as well as shared information from fellow crafters in the online Facebook community. By signing up to become a fan of Brother Sews, individuals with all levels of experience have access to the Brother Creative Corner—a virtual space for daily inspiration, tips and how-to videos.
Brother Sews fans will have access to up-to-date information on special promotions, industry news and more, in one easy-to-access place. They can even link to other informative sites like the Brother Sews page on YouTube to view even more videos for inspiration and education. "We hope to foster a positive forum for creativity in the online community through the Brother Sews Facebook page and virtual Creative Corner," explained Dean F. Shulman, Senior Vice President of Brother International Corporation and head of the company's home appliance division.
Facebook is a social utility that helps people connect, share and communicate. Millions of people use Facebook everyday to keep up with friends, share photos, links and videos, and learn about the people they meet. With over 300 million active users on Facebook, Brother is hoping many are crafters who would like to share their inspiration with others through the Brother Creative Corner on the Brother Sews Facebook page. To become a fan, visit http://www.facebook.com/BrotherSews.
For more information on Brother products, accessories and software, visit the home sewing and embroidery pages of http://www.brother.com, or call 1-800-4-A-BROTHER to locate an Authorized Brother Innov-ís Dealer.
About Brother International Corporation:
Brother International Corporation has earned its reputation as a leading supplier of innovative products for the home sewing enthusiast. Through a growing network of sewing machine dealers and retail outlets nationwide, Brother offers a full line of home sewing machines, from basic to top-of-the-line sewing and embroidery machines. The company is recognized for its high-quality, state-of-the-art machines and accessories, offering ease of use and flexibility at affordable prices.
Brother is a wholly owned subsidiary of Brother Industries Ltd. With worldwide sales approaching $5 billion, this global manufacturer was started almost 100 years ago by sewing fanatics.
Brother offers a diversified product line that includes fax machines, Multi-Function Center® machines, P-touch® Labeling Systems and both color and mono laser printers for home, office and industry.
Bridgewater, New Jersey is the corporate headquarters for Brother in the Americas, from Canada to South America. It has fully integrated sales, marketing services, manufacturing, research and development capabilities located in the U.S. In addition to its headquarters in Bridgewater, New Jersey, Brother has facilities in California, Illinois, Massachusetts and Tennessee, as well as subsidiaries in Canada, Brazil, Chile, Argentina, Peru and Mexico. For more information you can visit the website at http://www.brother.com.
###