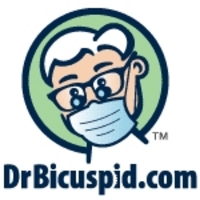 Sirona strives to reach and educate dentists looking for the most future-oriented CAD/CAM and 3D imaging technology
Tucson, AZ (Vocus) February 17, 2010
DrBicuspid.com, the leading provider of online daily news and information for the dental community, is pleased to announce Sirona's exclusive sponsorship of its Imaging and CAD/CAM Community. The interactive Imaging CAD/CAM Community will be a focal point for current news and technology and application trends related to this rapidly growing area for the dental community.
Visitors can reach the Imaging CAD/CAM Community through a link on the DrBicuspid.com home page or directly at http://imaging.drbicuspid.com.
With only about 8% of dentists currently using CAD/CAM or 3D imaging technology, this segment of the market is expected to grow rapidly by 2012 as more dentists learn and understand the benefits to both the patient and their practices. Improved patient diagnosis and procedure planning and less time needed to design dental crowns and bridges are all cited as key benefits for a dental practice, according to a report from the research firm Markets and Markets.
"Sirona strives to reach and educate dentists looking for the most future-oriented CAD/CAM and 3D imaging technology," said Michael Augins, president of Sirona Dental Systems. "We're proud that this sponsorship with DrBicuspid.com allows us to be a part of helping dentists better understand the benefits that digital imaging and CAD/CAM technologies can bring to their practice and patients. Sirona is known for our commitment to continuous innovation and diligent design of high-tech products and DrBicuspid.com is known for delivering unbiased news and educational content of a very high quality -- this partnership will certainly benefit dentists everywhere."
"It's clear that CAD/CAM and 3D imaging technology will play a key role in improving the level of dental care that patients receive going forward," said Ashok Shah, president of DrBicuspid.com. "For this reason, we're pleased that Sirona has chosen to help make this editorial content available at no charge to our members. Sirona's leadership in this area makes them the ideal partner for this community, and it fits perfectly with our mission to provide the most complete and timely dental news and information available anywhere."
About DrBicuspid.com
DrBicuspid.com is a division of IMV, Ltd. IMV Publishing operates Web sites targeted at vertical markets within the healthcare industry. Available at http://www.drbicuspid.com, DrBicuspid.com offers original feature articles, daily news, and educational information designed for today's dental professional and dental team members. The company's AuntMinnie.com site is the premier online information, transaction, and education site for the medical imaging industry.
Contact:
Kathy Kincade
Editor in Chief
DrBicuspid.com
415-908-3855
kkincade(at)drbicuspid(dot)com
About Sirona Dental Systems, Inc.
Sirona, the dental technology leader, has served dealers and dentists worldwide for more than 130 years. Sirona develops, manufactures, and markets a complete line of dental products, including CAD/CAM restoration systems (Cerec), digital intraoral, panoramic and 3D imaging systems, dental treatment centers and handpieces. Visit http://www.sirona.com for more information about Sirona and its products.
Contact:
Michael Dunn
Sirona Dental Systems
704-587-0453, ext. 129
michael.dunn(at)sirona(dot)com
Copyright © 2010 DrBicuspid.com
###