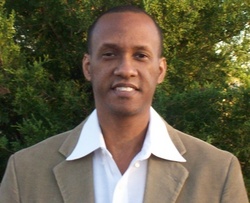 Providing Personal and Professional, Process and Performance Improvement
Dallas, TX (PRWEB) February 23, 2010
Darryl Kenebrew is the author of the book "Awareness – Self Expressions of Life." Darryl has launched new website, http://www.self-improvement-life-coach.com, focused on providing self improvement resources to help people in life realize their unlimited potential. Self-Improvement-Life-Coach.com and its offerings is one of the many ways he reaches out to those who need his advice and expertise.
Self-Improvement-Life-Coach.com is an online hub for self improvement on either a personal or business scale. Anyone can ask Darryl questions on life coaching, business process improvement, self improvement, and personal development on the Ask the Coach page. He welcomes the points of view of fellow personal coaches and like-minded professionals, by providing them their own page in his website submissions space. There they may share their knowledge with others and market their services for free. He also provides a page coaching directory for other coaches to list their businesses free of charge for the first six months. Visitors are welcome to leave feedback for the continuous improvement of the website on the Contact page.
Many successful people attained the career goals they have set early on. They have gone through the life phases of working hard, constant self-improvement, overcoming stumbling blocks, and eventually pulling through and celebrating their success. Success stories are as varied as the individuals achieving them. Some had an easy time, others underwent tumultuous difficulties, yet all success stories begin with the same question: How does one unleash their unlimited potential?
For more than 15 years, this is the question that Business Process Consultant, Life Coach and Self Improvement Practitioner Darryl "Mr. Potential" Kenebrew has been doing for himself and helping others answer.
Darryl is "Mr. Potential" to the people he coaches, because he understands the potential everyone has to succeed.
His business experience gives him insight to those who have attained similar success:

12 years of Business Process Consulting
15 years as a Self Improvement Practitioner
20 years of Research and Technical Writing in many business fields
Professional Certified Life Coach (CPC)
Life is only limited by one's mindset and beliefs. However, the best chance for success is to identify individual needs and subsequently customize a solution to meet them. For this to happen, one needs someone to:

Provide insight to one's self;
Hold one accountable;
Give one inspiration.
A Life Coach like "Mr. Potential" is the support and stimulus that will bring success. He focuses on one's personal and professional, process and performance improvement.
Self-Improvement-Life-Coach's open community structure is ultimately designed to welcome anyone and everyone who wants to find ways to improve their life or craft. The best part is, most of it is free for the public consumption, as it continually updates itself with more and more information from both existing coaches and clients alike. Experience is after all, the best teacher, and it is experience from different walks of life that drives this website.
Relevant quality content is consistently added to the website. Visit the official website today, to ask Mr. Potential a question, to submit your best coaching tips, to join the coaching directory and to stay abreast of website updates on the life coach blog. Darryl's life coach blog will keep readers updated on new developments to the site. To speak to Darryl directly or to learn more about his coaching and consulting services, call 972-220-8330.
Contact us to submit feedback.
###