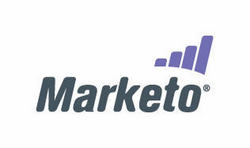 San Mateo, CA (PRWEB) February 17, 2010
Marketo, the revenue-focused marketing automation company, today announced that it has surpassed the 400 customer milestone mark, less than two years after launching in March 2008. Angel.com, a subsidiary of MicroStrategy, and leading provider of on-demand IVR (Interactive Voice Response) and call center solutions, was named the 400th customer to select Marketo's award-winning automated demand generation solutions. This achievement cements Marketo's position as the industry's fastest growing marketing automation company and demonstrates the high market demand for automated demand generation solutions worldwide.
"Marketo continues to set the bar for the marketing automation industry," said Phil Fernandez, President and CEO of Marketo. "The close of our 400th customer is a powerful indication that marketing automation has reached a key inflection point – moving from 'nice to have' to 'must have' – as companies worldwide realize its potential to impact both the top and bottom lines of an organization. 2010 will be a year of explosive growth for the category and for Marketo in particular."
Enterprise and Industry Momentum
Marketo's momentum continued during the first month of Q1 2010 with numerous enterprise and mid-sized organizations selecting Marketo's award-winning lead management and sales effectiveness solutions. Angel.com and the American Council of Renewable Energy, a 501(c)(3) membership nonprofit organization headquartered in Washington, D.C. that works to bring all forms of renewable energy into the mainstream of America's economy and lifestyle, are just a few of Marketo's newest customers.
"Not only were we impressed with Marketo's marketing automation solutions, we also appreciated the company's unwavering commitment to delivering on the needs of its customers," said Don Keane, Vice President Marketing & Product, Angel.com, a MicroStrategy Company. "We anticipate Marketo to change of the face of marketing at Angel.com – providing us with significant improvements in terms of impact and insight into the effectiveness of our campaigns."
About Marketo
Marketo is the revenue-focused marketing automation company, revolutionizing how marketing and sales teams of all sizes sell and succeed at every stage of the revenue cycle. Delivered in the Marketing Cloud, Marketo's powerful and easy solutions provide the fastest time to value and ignite explosive revenue growth from the earliest stages of demand generation and lead management to the pursuit of revenue and customer loyalty.
Marketo Lead Management helps Marketers acquire, nurture and qualify more high quality sales leads with less effort, while Marketo Sales Insight helps Sales understand, prioritize and interact with the hottest leads and opportunities to close business faster. Known for providing breakthrough innovation and the utmost in usability, Marketo was voted 'Best Marketing Automation Application' and 'Best Mass Emails Solution' by Salesforce customers on the Force.com AppExchange. As of January 2010, more than 400 enterprise and mid-market clients in 14 countries have selected Marketo.
###