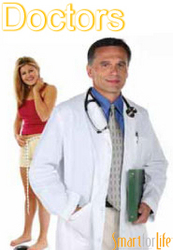 Federal health just issued a serious warning in January for people trying to pop a pill to shed pounds. Meridia (generic: sibutramine), the latest pharmaceutical medication for weight loss, now comes with a warning about potential cardiovascular side effe
Palm Beach Gardens, FL (PRWEB) February 17, 2010
The recent strong action by federal regulators to warn consumers about the risks of weight-loss medication is another urgent reminder of the importance of healthy nutrition for anyone who wants to lose weight.
Federal health just issued a serious warning in January for people trying to pop a pill to shed pounds. Meridia (generic: sibutramine), the latest pharmaceutical medication for weight loss, now comes with a warning about potential cardiovascular side effects.
This is both ironic and unfortunate: being overweight increases the risk of cardiovascular problems; many people who might benefit from Meridia are the very same people now identified as being at greatest risk from using it.
It's reminiscent of another much-publicized debacle over a pharmaceutical weight-loss regimen discovered to have significant cardiovascular risk. In September, 1997, the Food and Drug Administration pulled the weight-loss"cocktail" known as Fen-Phen off the market, after determining that the combination of fenfluramine and phentermine was associated with an unacceptably high risk of developing a rare disorder of the heart valves.
Now, the FDA has issued a warning that sibutramine (Meridia) should not be taken by patients with a history of cardiovascular disease.
Last November, FDA notified healthcare professionals that preliminary data from a study indicated patients taking Meridia (Abbott Laboratories, Inc.) had more cardiovascular side-effects than those taking placebo (sugar pill). Then, on January 21st, 2010, FDA issued a follow-up advisory that "…the review of additional data indicates an increased risk of heart attack and stroke in patients with a history of cardiovascular disease using sibutramine. Based on the serious nature of the review findings, FDA requested and the manufacturer agreed to add a new contraindication to the sibutramine drug label stating that sibutramine is not to be used in patients with a history of cardiovascular disease, including:

History of coronary artery disease (e.g., heart attack, angina)
History of stroke or transient ischemic attack (TIA)
History of heart arrhythmias
History of congestive heart failure
History of peripheral arterial disease
Uncontrolled hypertension (e.g., > 145/90 mmHg)
Patients currently using sibutramine should talk with their healthcare professional to determine if continued use of sibutramine is appropriate and discuss any questions they may have about their treatment."
As long ago as 2005, consumer advocates were demanding that Meridia be completely pulled from the market, just as Fen-Phen had been earlier. (Ironically, Meridia was initially approved by FDA in 1997, the same year Fen-Phen was banned in the U.S.)
"Once again, the FDA is siding with a large drug company, much as the agency did several years ago with Merck concerning Vioxx," said Sidney M. Wolfe, MD, Director of Public Citizen's Health Research Group, in August, 2005.
The FDA, however, has insisted it continues to monitor the situation and take action as necessary.
It is important to note two things about this latest development with Meridia: first, it was approved "for the management of obesity." In other words, it is indicated for use only by those who are categorized as obese, not merely overweight. Secondly – and this is a point often completely overlooked -- it says right in the product labeling that Meridia is intended to be used in conjunction with a reduced calorie diet.
This reinforces an important reminder about proper weight management: reducing caloric intake is always an essential part of any weight-loss program. That's the message stressed by Dr.
Sasson "Sass" Moulavi, Medical Director of the "Smart for Life Cookie Diet," which can, according to its website, produce dramatic weight loss of up to 15 pounds a month.
"As medical practitioners, we designed our product with overall health in mind," says Dr. Sass. "Our Smart for Life™ Cookie Diet not only reduces the calories you consume, but our unique Sasson Technology ™ (Patent Pending) actually suppresses appetite and reduces cravings. So you don't want to eat any more than you should. It's the ultimate combination approach to getting to your healthy weight. And now, with this serious concern about Meridia, it may be more important than ever for people with a weight problem to consider the Smart for Life Cookie Diet."
###