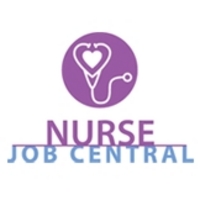 "With the current shortage of nurses, we wanted to create a reasonably-priced, user-friendly site that would make the job search process more efficient for both job seekers and employers"
San Francisco, CA (PRWEB) February 17, 2010
Nurse Job Central, a website dedicated to supporting the nursing profession, is announcing their partnership with JobTarget, an industry leader in job board development and management, on a new online career center. The career center will focus on connecting employers and recruiters in the heathcare profession with qualified candidates.
"Through our partnership with JobTarget we'll be able to give our clients the most effective job searching and recruiting capabilities available to help them reach the best possible candidates," said J.R. Ugalde, Nurse Job Central's spokesperson. "With the current shortage of nurses, we wanted to create a reasonably-priced, user-friendly site that would make the job search process more efficient for both job seekers and employers".
Features of Nurse Job Central include:
Employers/Recruiters

The cost for a 30-day job posting is $199. An introductory discount of 20% is available through March 31, 2010 with coupon code "Intro2010"
Search the online resume bank at no charge to find the perfect candidate. Only pay the $15 connection fee for candidates who interest you.
Nurse Job Central engages the latest social media strategies and tools to expand its outreach.
Job Seekers:
Search the latest job openings by location or job function.
Post your resume anonymously and let employers come to you
Enter your job search criteria into the automated Job Agent tool and all qualifying postings will be e-mailed directly to you. Find jobs for Registered Nurses, LVN/LPN, Nurse Practitioners, Certified Nursing Assistants (CNA) and more.
About Nurse Job Central
Nurse Job Central is an independently-owned career website that was created to serve the nursing profession through its user-friendly job board and resume bank. In addition, Nurse Job Central aggregates articles, research and career tips from a variety of sources to encourage students and job seekers of all ages to consider careers in nursing. http://www.nursejobcentral.com
About JobTarget
JobTarget is an industry leader in job board development and management. The company manages over 1000 independent, online job boards for societies, associations, newspapers, publishers, and online entrepreneurs. JobTarget's clients include the Society of Human Resource Management (SHRM), Women In Technology International (WITI), and Penton Publishing. JobTarget custom designs its job boards to fit into the client's website and makes each board specific to the clients' users. For more information about JobTarget, please visit http://www.jobtarget.com or contact JobTarget at 1-888-575-WORK (9675).
###