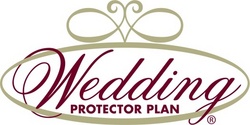 Protecting the wedding day budget from some common problems gives couples peace of mind in an investment that's likely costing them $20,000 or more.
Hartford, CT (Vocus) February 18, 2010
For the second consecutive year, vendor and venue bankruptcies and service issues remain the most frequent causes of wedding day mishaps for couples, according to an analysis of 2009 wedding insurance claims by Travelers (NYSE: TRV).
A total of 62 percent of all wedding insurance claims from 2009 were the result of vendor and venue problems, a 19 percent increase in this category in comparison to a similar study Travelers released last year.
Travelers' 2009 claim data showed mishaps with banquet facilities, caterers, photographers and flower shops left some newlyweds without important wedding day details. The most common vendor and venue related problems include the facility or vendor going out of business, flowers and photos not being delivered, DJs not showing up and caterers not delivering what was promised.
"With this and a recent report announcing a 63 percent* increase in business bankruptcies in the past 12 months compared to 2008, it makes sense for couples to seriously consider the risk of vendor or venue bankruptcy when planning their wedding," said Chantal Cyr, vice president for Travelers Wedding Insurance. "Wedding related businesses are as vulnerable as any other in today's economic environment."
With upcoming Valentine's Day, one of the most popular days for couples to get engaged, Travelers is urging them to consider insurance options when the wedding planning begins. The no-deductible Wedding Protector Plan®, is helping a growing number of couples protect their budget for as little as $160 by covering items like lost deposits, unavoidable cancellation due to weather or military leave, lost or damaged photographs, gift breakage, host liability concerns and more.
Travelers' 2009 wedding claim information also included weather-related problems, such as the cancellation of the event or closing of a venue as a result of inclement weather, which made up 15 percent of claims. Issues with the wedding attire, such as dress and tuxedo alteration problems, generated another 15 percent of wedding insurance claims. Other problems such as the absence of key family members (parents or grandparents) as a result of sickness, untimely death, and travel delays yielded the final 8 percent of the wedding claims.
"Protecting the wedding day budget from some common problems gives couples peace of mind in an investment that's likely costing them $20,000 or more," added Cyr.
A simple four-question quiz on protectmywedding.com can help brides-and-grooms-to-be understand the coverage and limits they need to protect their wedding budget. To learn more about wedding insurance, including the costs and buying online or through an independent agent, visit http://www.protectmywedding.com.
About Travelers
The Travelers Companies, Inc. is a leading property casualty insurer selling primarily through independent agents and brokers. Travelers understands that life and business are inherently dynamic and that the best way to serve customers is to deliver insurance in-synch with evolving risks. The company's diverse business lines offer its global customers a wide range of coverage in the auto, home and business settings. A Fortune 100 company, Travelers has more than 30,000 employees and generated revenues of approximately $25 billion in 2009. Travelers stock is traded on the New York Stock Exchange (NYSE: TRV) and is a component of the Dow Jones Industrial Average. For more information on being in-synch, visit http://www.travelers.com.
*U.S. Court System, August 2009.
CONTACTS:
Media:
Matt Bordonaro
860.277.7014
Sheila Trauernicht
860.277.7461
###