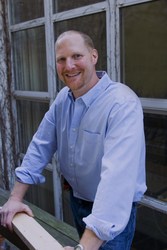 "Matt's tips will keep your home in the best possible shape for resale and your family." - Janelle Gordon, Sudler Sotheby's Chicago
Chicago, IL (PRWEB) February 18, 2010
Spring is just around the corner, but the remaining winter months are cold and pricey. Drafty, inefficient homes hemorrhage heat and waste energy. Matt Lederer, founder of Mahogany Builders, has 10 Tips to keep heat in, save money, and get ready for spring, easy enough for any homeowner to complete in an afternoon.
Matt's advice comes from eight years in the remodeling industry and over 40 years of living through harsh Chicago winters. Janelle Gordon of Sotheby's Chicago said "If anyone knows how to navigate winter and the transition to spring as it relates to homecare and keeping costs down, it is Matt. As a builder, living in an old home in one of the coldest cities in the country, these tips are second nature to him. His work is outstanding and he knows this town and how to live in it better than anyone."

1. Replace Furnace Filters: Filters collect dust particles, which clog the filter and decrease airflow resulting in less heat. Changes your filters once a month, more often in extremely cold climates.
2. Keep snow away from critical areas. Snow buildup along the edges of homes will freeze and thaw. Water seeps into foundations. An unpleasant surprise in the spring! Shovel a place for gutters to drain to when they thaw out and dig drainage ditches in the snow for water to drain away from your home.
3. Insulate Overlooked Places: Basements and foundation walls hold a myriad of overlooked energy loss due to improper sealing of dryer vents, pipes and windows. Filling gaps and cracks with expanding foam is a quick and easy way to seal them and prevent heat loss. See: Loews insulation guide.
4. Avoid Mold: After heavy spring rains, examine your attic, crawl spaces and basement floors, walls and corners for damp spots and address any moisture issues right away. Check your bathroom areas for signs of mold and clean surface areas immediately before they become a hazardous and expensive problem.
5. Insulate your water heater: Insulating your water heater, particularly heaters made before 1992, will reduce the heat lost through the walls of the tank by 25-40 percent. You may want to see our instructions for installing an insulation blanket on an electric water heater.
6. Adjust Vents: Seasonally adjust the venting system. Most vents are coordinated so that they are on the ceiling of one floor and on the floorboards of the one above. Opening baseboard heat vents—and closing ceiling vents—in the winter allows warm air to rise from the floor below.
7. Seal Outlets, Switches, Windows and Doors: Air seeps in through outlets and switches. Add gaskets behind switches to help prevent insulate and prevent cold air from entering. 30% of overall energy consumption is lost through doors and windows.
8. Install a New Thermostat: Many older homes have simple analog thermostats that remain at a single temperature. Program your new thermostat to (68°F) when people are home and awake. Drop the temperature to (60°F) when the home is empty and at bedtime, lowering your heating bill by 30%.
9. Clean Your Gutters: Cleaning gutters is vital to the health of your home. Clogged gutters are a breeding ground for mold, mildew and algae spores that can seep into your home. Scoop out debris and run water from the top to bottom of the gutter with a hose. Invest in a gutter cap or screen and scrub out the inside with a gutter brush.
10. Let the Sun In: Sunlight warms rooms naturally with passive solar heating. As the sun goes down, close blinds to retain the heat for as long as possible. South-facing windows receive the most light, so make sure to open those blinds in particular.
FAST FACT: Regularly replacing filters can save up to $60 in heating per year, maintain the longevity of the furnace, as well as keep the air clean of allergens and impurities.
FAST FACT: Anytime electrical lines or plumbing enter the home, they need to be properly insulated and sealed.
FAST FACT: Fiberglass insulation is standard, but Spray Polyurethane Foam (SPF) Insulation expands to fit the area it insulates. For areas that require specific width, foam is best.
FAST FACT: Each square foot of window covered nightly saves about 1 gallon of heating oil or nearly 1.5 cubic feet of natural gas per year.
FAST FACT: Minimize Use of Ventilation Fans: Fans in bathrooms and kitchens can displace the heated air from an entire home in less than an hour. Reducing the use of these fans can decrease heating bills substantially.
FAST FACT: Distribution losses (what's lost while air is transported from your furnace through ductwork to the vents) often amounts to 30%.
FAST FACT: This year, as part of the Energy Star program managed by the Environmental Protection Agency, homeowners can get a rebate purchased central air conditioning. Central air conditioners (CACs) can qualify for a tax credit 30% of the cost (including installation/labor costs), up to $1,500. Remember to seal your home properly. See: Sealing your home.
FAST FACT: Use Fireplaces Efficiently. An open damper allows as much heated air to escape as a 48" window. Turn off heat when fireplaces are in use, and install a glass screen to prevent hot air in the room from escaping.
FAST FACT: An energy-smart clothes washer can save more water in one year than one person drinks in an entire lifetime and qualifies you for a tax credit. Check out: http://www.energystar.gov/.
About Matt Lederer, Mahogany Builders
Matt Lederer, owner of Mahogany Builders, has been remodeling homes in the Chicago area for the past 8 years. Mahogany is unique from other remodeling firms due to the meticulous records and updates it provides for its clients. Matt is famous for promising no surprises on the final bill. He takes pride in the fact that his projects will not only be done well, but that they will also be done on time. An established contractor and businessman, Matt has a team of skilled trades people, a dedicated construction manager, a project manager, and in house designer on every project. He loves what he does and it shows, both in the final product, and also in the way he works with his clients and his staff.
About Janelle Gordon, Sotheby's
With over 10 years experience in Real Estate sales on top of almost two decades of high-end wine sales, Janelle has honed the sales and negotiation skills necessary to bring buyers and sellers together to successfully "close" a deal. She thrives on being the ultimate matchmaker - pairing people on the move with their ideal condo, townhome or single family residence. From the South Loop to the North Shore, Janelle has succeeded in making challenges her niche. She values getting to know her clients in order to better understand their desires, needs and the importance of the transaction from their perspective.
Contact:
Amy Solomon, Solomon PR
(917) 693-5339
Matt Lederer, Owner of Mahogany Builders
http://www.MahonganyBuilders.com
Mobile: (312) 804-9955
###