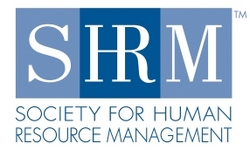 Our impressive lineup of speakers and presenters — from business visionaries to chief HR officers to two former presidential candidates — will offer contrasting perspectives on the future of business and the economy," said SHRM President and CEO Laurence
Alexandria, VA (PRWEB) February 19, 2010
Former Vice President Al Gore and Forbes Inc. President and Chief Executive Officer Steve Forbes are slated to keynote the Society for Human Resource Management's (SHRM) 2010 Annual Conference and Exposition to be held June 27–30 in San Diego, California.
The conference will feature more than 150 sessions on employment law, strategic management, international HR, compensation and benefits, and the insight of other keynote speakers including:
bestselling author and business visionary Marcus Buckingham; and Harvard Business Review editor Angelia Herrin, who will lead a panel of high-profile HR executives, including Michelle Toth, vice president of human resources and administratin at Northrup Grumman Information Systems, and Shannon Deegan, director of people operations at Google Inc.
"Our impressive lineup of speakers and presenters — from business visionaries to chief HR officers to two former presidential candidates — will offer contrasting perspectives on the future of business and the economy," said SHRM President and CEO Laurence G. O'Neil. "It's about providing our conference attendees with the best and most current thinking and experiences to help hone their skills. This is what SHRM does better than anyone."
More than 9,000 attendees and 650 exhibitors are expected to attend the SHRM Annual Conference, the world's single largest gathering of human resource professionals.
New this year is an expanded focus on global HR, the result of SHRM incorporating its formerly separate Global Conference into its marquee annual event. The new format will contain more global content and continue to provide attendees with the opportunity to earn Global Professional in Human Resources (GPHR) recertification credits.
"Since our Annual Conference always attracts HR professionals from around the world, we've incorporated the SHRM Global Conference & Exposition into our premier event," O'Neil said. "This means we're able to have more personalized educational sessions on the best HR practices of today's leading global companies, both U.S. and non-U.S. multi-nationals."
The conference features five tracks to offer HR professionals timely business information: (1) employment law and legislation; (2) strategic management; (3) talent management; (4) international HR; and (5) total rewards.
Highlights of the 2010 Annual Conference include:

Concurrent sessions on the most current issues facing HR professionals, including sessions on the unique HR laws in California, social media in the HR world, privacy rights in the workplace, and rebuilding the workforce post-recession.
The 2010 voluntourism project "Operation: Support Our Troops" at the Marine Core Air Station Miramar in San Diego on June 26. Volunteers will participate in several activities, such as assembling care packages with personalized messages for troops overseas.
Concurrent sessions taught by SHRM staff — Michael P. Aitken, the director of government relations and public policy; Shirley A. Davis, Ph.D. and director of diversity and inclusion initiatives; Grey Scott, SPHR, and the HR content manager for the Human Resource Certification Institute; and Steve Williams, Ph.D., SPHR, and director of e-media business development.
To register, visit: http://www.shrm.org/Conferences/annual/Pages/default.aspx.
# # #