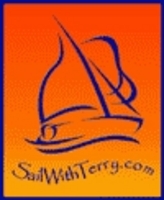 Captain Terry says "What makes this partnership special is the flexibility offered clients with no connection worries and personalized service from Island Birds and Sail with Terry LLC."
Lawrenceville, GA (PRWEB) February 20, 2010
Have you ever wanted to take a journey on a private sailboat charter in the beautiful British Virgin Islands? SailWithTerry, LLC makes dreams come true. SailWithTerry, LLC, in the British Virgin Islands, has teamed up with Island Bird Charters offering seamless jet connections from San Juan, Puerto Rico, to Beef Island, Tortola, BVI.
After disembarking from a commercial flight in San Juan, Puerto Rico, take a first class private air charter flight with Island Birds to Beef Island, Tortola, then a 5 minute cab ride to board the "Mañana maybe".
Experience stress free arrivals and timely departures, plus escort service through customs and immigration and assistance with luggage transfers. Eliminate long lines and frustrating delays associated with commercial flights; create a more enjoyable vacation time.
Welcome aboard Sail with Terry and Island Birds, where the schedule is based on the passenger's preference. Islands Birds personalizes travel schedules and Sail with Terry personalizes sailing vacations.
Fly to the BVI from San Juan by private charter and sail the BVI by private yacht. Now enjoy the BVI a Caribbean paradise with over 60 islands and 100 dive/snorkel sites for a special sailing vacation. The BVI offers clear, azure waters, abundant sea life, stunning coral gardens, canyons, tunnels, caverns, grottos, mountains, beaches, nightlife, shipwrecks and so much more.
About Sail With Terry LLC, owners of the 51' sailboat Mañana Maybe.
At Sail With Terry LLC, provides CUSTOM sailing vacations in the British Virgin Islands (located 60 miles east of Puerto Rico). The custom itineraries range from high voltage and high activity to relaxing sailing with visits to world class spas. Guest set the pace and chose between a wide offering of water based and land based activities. The typical sailing trip includes sailing, snorkeling, diving, hiking, kayaking, exploring, relaxing and partying.
Contact:
Captain Terry Clark
Owner/Captain
Sail With Terry Limited
Call 1-284-342-6487
About Island Birds
Island Birds is the largest charter airline flying on-demand throughout the Caribbean, offering seamless jet connections, escort service through customs and immigration plus island tours and day trips. The impressive and loyal clientele include a distinguished roster of local and international business and vacation travelers.
Contact:
Captain Robert T. Lemire
Island Birds
Road Town Tortola BVI
###