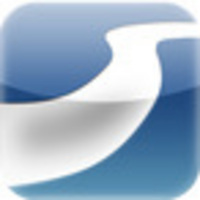 Cambridge, MA (PRWEB) February 19, 2010
TextTelevision, a New England new media company, will present Poem Flow™, an innovative reading application, at the O'Reilly Tools of Change Conference(TOC) in New York on February 24, 2010.
Who: Dennis Downey, Founder and President of TextTelevision.
What: Poem Flow features a powerful new way to read on a handheld screen. The text of each poem is displayed in two different modes: as an elegant, conventional scrollable block (Portrait) and as a gently flowing reading movie (Landscape). The two modes are side-by-side, in-synch, and toggled by the holding hand. Moving from one to the other shows the reader how the text is meant to be read. TextTelevision recently launched Poem Flow for the iPhone and iTouch in partnership with the Academy of American Poets. Poem Flow is available as a free download on the Apple App Store.
Where:The O'Reilly Tools of Change for Publishing Conference, held February 22-24, 2010 in New York City, annually highlights the dynamic possibilities for publishers embracing the digital future. At the heart of the world's publishing capital, TOC showcases the tools, the business models, and the knowledge that publishers need to succeed in a today's rapidly changing landscape. TOC is the premier conference for deciphering trends and technologies that can keep the industry profitable and more connected to readers.
When: Wednesday, February 24, 2010
Press interested in speaking with Dennis at the conference should contact: Laura Often at laura@textflows.com or 508-887-3796.
About TextTelevision
TextTelevision, Inc is a new media company that converts conventional static text into gently animating reading movies. For more information on the company and reading by TextFlows, please visit TextTelevision.
TextFlows, Poem Flow, TextTelevision are trademarks of TextTelevision, Inc. All other trademarks used or mentioned herein belong to their respective owners.
# # #