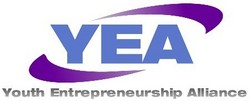 "There is simply no better vehicle for job creation than fostering entrepreneurship." Secretary Gary Locke
Columbus, OH (PRWEB) February 22, 2010
It has been widely reported that education is short-changing our students and the dropout rate is insurmountable. In a time of great challenge, a group is emerging with some promising opportunities to make a difference. Let us tell you what entrepreneurship education is doing nationwide to keep America's students in school and prepare them for work after they graduate.
The Youth Entrepreneurship Alliance, launched during National Entrepreneurship Week Feb 20 - 27, 2010, is a newly formed team of national organizations that want to show you how educational experiences with entrepreneurship enable students to expand their vision, see personal opportunities, develop skills, and have the courage to pursue their dreams. No matter what type of school or level of education provides entrepreneurial experiences, students can gain a sense of self-reliance and a thirst for learning more about how to be a successful entrepreneur.
YEA agrees with Secretary of Commerce Gary Locke in his support for entrepreneurship on January 19, 2010, when he said ...
"There is simply no better vehicle for job creation than fostering entrepreneurship. Entrepreneurs create approximately three million jobs a year. Over the last three decades, startups -- firms less than five years old -- have accounted for nearly ALL increased employment in the American private sector.... As America continues to work through this exceptionally trying recession, we can look back on our history and say with confidence that we will get through it – and when we do, entrepreneurs will be leading the charge."
The Youth Entrepreneurship Alliance (YEA) is intent on making waves throughout the nation to ensure that more students have entrepreneurial education experience than ever before. They have come together as leading organizations in their fields to jointly provide leadership for the youth entrepreneurship movement. To learn more about the members and their initiatives go to YEAleaders.org
NOW is the time to spread the word about opportunities for entrepreneurship education throughout academic and career-technical education as well as community-based programs. Whether it is a short experience or a whole series of courses, we believe it is essential to the economic future of America. Join YEA leadership and help empower young people to appreciate the value of business skills in any field or even join the ranks of future successful entrepreneurs themselves.
Support Entrepreneurship Education Now -- YEA is focusing on national policy strategies supporting youth entrepreneurship. How can we help each other?
** Let's talk about empowering today's youth on FaceBook - Join us at "Youth Entrepreneurship Alliance".
** Sign on to the Youth Entrepreneurship Alliance group on YouNoodle.com for regular updates.
** Be part of Celebrating National Entrepreneurship Week Feb 20 - 27, 2010 NationalEweek.org
For information contact: Cathy Ashmore, 614-486-6538.
###