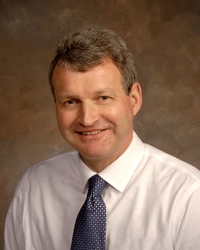 This alliance combines SDG's world-class capabilities in strategy development and enterprise risk management with Galway's capabilities in commercial transaction structuring
Houston, TX (PRWEB) February 23, 2010
Management consulting firm Strategic Decisions Group and business advisory firm Galway Group announced today that the two companies have formed an alliance to advise energy industry clients on strategy and enterprise risk management and to provide analytically intensive transaction support.
"This alliance combines SDG's world-class capabilities in strategy development and enterprise risk management with Galway's capabilities in commercial transaction structuring," said Robert D. Stibolt, who manages the alliance from Galway's head office in Houston. "This alliance is advising clients not only on strategy decisions in energy, but also on enterprise risk management (ERM)."
Risk management best practices offer the potential to significantly enhance a company's value while at the same time achieving critical corporate compliance and control objectives, said Mr. Stibolt. "Risk that is not quantified tends to be ignored. Within a framework of ERM, every significant risk must be quantified and tracked."
"The portfolio value management perspective underlying our Value-Driven ERM program helps companies capture value opportunities that are missed by the more traditional, deterministic 'fund modeling' approaches," he said.
The alliance, known as the SDG-Galway Energy Strategy Practice, serves clients in upstream oil & gas, midstream oil & gas, Liquefied Natural Gas (LNG), power project development including renewable energy initiatives, and energy marketing & trading. Clients include producers and intermediaries active in each of these market segments as well as industrial energy consumers participating in the hydrocarbon value chain.
"The energy business is volatile, with rapidly changing global markets," said Carl Spetzler, chief executive officer of SDG and a key contributor to the alliance. "It is a capital-intensive industry with a strong tradition of using powerful analytic approaches to manage risk and make strategic choices. We are enthusiastic about this alliance because it melds Galway's deep industry experience with SDG's approaches to strategy and risk."
Galway partners have been executives in charge of major divisions at Fortune 500 energy companies and have served on boards of directors. "Galway has deep experience in energy throughout the value chain, ranging from management of upstream oil & gas portfolios to structuring of marketing off-take agreements," said Hal Miller, general partner of Galway Group LP.
SDG, headquartered in Palo Alto, Calif., provides strategy consulting and risk management to clients in capital-intensive industries, and the oil & gas industry is one of several where SDG's approach has gained significant traction.
"Clients prefer SDG because it has the unique ability to quantify and make transparent the tradeoffs of value and risk in volatile markets," said Mr. Stibolt. "Many of the most successful oil and gas companies in the world use this approach in their internal decision support organizations."
As a managing director at Galway and a former SDG partner, Mr. Stibolt is uniquely qualified to lead the SDG-Galway Energy Strategy Practice. He has significant professional experience in risk management and has advised clients representing a broad range of industries on trading and hedging strategies, enterprise risk management, and structuring of transactions to maximize capture of embedded option value.
"Bob's skills and expertise – and by extension, Galway's – are a strong complement to SDG's products and services in energy and energy-intensive industries in Europe and the Middle East," said Mazen A. Skaf, managing director of SDG's Europe and Middle East Practice. "Since SDG first established a presence in the Gulf region in 1997, SDG's integrated approach to strategy and risk management has enabled clients to create and deliver significant shareholder value through M&A and organic growth; we have continued to observe a growing demand for top business advisory services supported by leading edge analytics."
Prior to joining Galway, Mr. Stibolt was senior managing director and chief risk officer of Bear Energy LP and, following the merger of the Bear Stearns Companies Inc. into JP Morgan Chase, managing director in the JP Morgan Global Commodities Market Risk organization. Earlier in his career, Mr. Stibolt was senior vice president of strategy, portfolio and risk management for Suez Energy North America, Inc., and in that capacity was a founder of the energy industry's Committee of Chief Risk Officers. He has published several articles on the topics of real options and risk management.
About SDG:
Founded in 1981, Strategic Decisions Group is an international management consulting firm renowned for its expertise strategic decision-making, risk management, and shareholder value creation. Through a collaborative, team-based approach, SDG helps clients find innovative, creative strategies to thrive today, while also helping them build internal competencies and more effective decision-making processes to meet competitive challenges in the future. Through its partnership with the Stanford Center for Professional Development, SDG offers a three-week certificate program in Strategic Decision and Risk Management that has attracted hundreds of participants from the energy industry.
For more information, visit http://www.sdg.com .
About Galway:
Galway Group, L.P., is a boutique investment banking/energy advisory firm focused primarily on the energy industry. Since its formation in 2003, Galway has evolved into a premier specialty firm offering a broad range of investment banking and advisory services to producers, transporters, and end users. Transactions requiring broker/dealer registration are effected through Galway Capital, L.P., an affiliate with common ownership. For more information, visit http://www.galwaygroup.com.
###