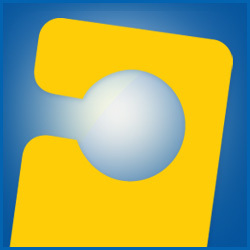 HotelTravel.com is delighted to offer awesome rates for Los Angeles hotels to all visitors coming for the Academy Awards or just to experience the Hollywood vibe.
(PRWEB) February 20, 2010
HotelTravel.com is ready to walk the red carpet at this year's Academy Award ceremony on 7 March, offering unrivalled value on Hollywood hotels that are sure to make even Oscar smile.
Officially named the Academy Award of Merit, the statuette is better known by its nickname, Oscar, even thought the origin of the name is not clear. A popular story used to be that Academy librarian and eventual executive director Margaret Herrick thought it resembled her Uncle Oscar.
According to HotelTravel.com Chief Marketing Officer, Tom Racette, standing in line to watch Hollywood stars walk the red carpet on Oscar night is a rite of passage for any kid growing up in southern California.
"We used to sleep on the sidewalk in front of Kodak Theatre for a chance to get a glimpse of our favourite stars. The days leading up to the Academy Awards are great for spotting Hollywood's leading men and women as all of Los Angeles has Oscar fever.
"It was not uncommon to met people from all over the US, Europe or Asia while waiting for stars to arrive. HotelTravel.com is delighted to offer awesome rates for Los Angeles hotels to all visitors coming for the Academy Awards or just to experience the Hollywood vibe," he added.
For Oscar-winning deals on Hollywood hotels, log on to HotelTravel.com and check out the Holiday Inn Holly wood Walk of Fame Hotel (from US$ 238 per night), [Renaissance Hollywood Hotel (from US$ 238 per night), Chamberlain West Hollywood Hotel (from US$ 207 per night), Best Western Hollywood Hills Hotel (from US$ 151 per night), Hollywood Hotel (from US$ 117 per night and the Dunes Inn Sunset Hotel (from US$ 85 per night).
For those who want an extra dose of Tinseltown should consider the Universal City hotels including Sheraton Universal Hotel (from US$ 237 per night) or the Holiday Inn Universal Studios Hollywood Hotel (from US$ 146 per night).
This year the organisers of the Academy Awards have called time on acceptance speeches, and will be enforcing a new 45-second cut-off policy.
The idea is a straightforward attempt to curtail the single most hated thing on the show, exceedingly long, over emotional thank you speeches to everyone including Mum and all other members of the winner's extended family. And few can dispute that the annual award ceremony has staged some cataclysmically ill-judged speeches over the years.
In the past there has been James Cameron shouting "I'm the king of the world", Julia Roberts laughing hysterically, Gwyneth Paltrow and Halle Berry Jack melting into puddles of sentimentality, Jack Palance doing push-ups off the lectern and Tom Hanks outing his high-school drama teacher. There is a reason; we know from these events, that actors have their lines written out for them on sheets of paper. But are their speeches really worse than what they could post on social media?
Hard to believe, but sometimes what actors or actresses tweet can be even worse than what they say.
Now movie lovers can now stay on top of all things related to the Academy Awards while standing outside Kodak Theatre using the only official Oscars App for iPhone and iPod touch. The Academy of Motion Picture Arts and Sciences announced this month that it has launched its first ever Academy Awards application, the Oscars App.
The app's features give iPhone and iPod touch users access to a nominees list for each of the 24 categories, allows them to view trailers for the 10 Best Picture-nominated films, and predict winners in each of the categories. Users' predictions will be saved to a database that will enable sharing with friends via social networks such as Facebook and Twitter as well as by e-mail and SMS text.
If only Robin Williams had an iPhone app and Twitter account in 1998, then he could have tweeted his famous remarks after he took home an Oscar for Best Supporting Actor in 'Good Will Hunting': "Most of all, I want to thank my father, up there, the man who when I said I wanted to be an actor, replied, 'Wonderful, just have a back-up profession like welding.'
*** All hotel rates are as of 20 February, 2010 priced in US$ and subject to change.
About HotelTravel.com
HotelTravel.com is a leader in worldwide hotel bookings and a pioneer in online customer service, providing the inside track to the best deals and discounts for hotels in more than 100 countries. Founded in 1999, the company's multi-lingual website offers eight languages – English, Chinese, Japanese, French, German, Spanish, Italian, and Korean – supported by a 24-hour customer service centre staffed by native speakers in each language. The company employs over 300 staff with offices in Thailand, Malaysia and China.
###