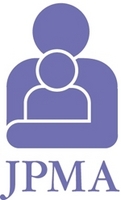 Mount Laurel, NJ (PRWEB) February 19, 2010
At the International Consumer Product Health & Safety Organization's (ICPHSO) CPSC Day in Washington, D.C. on February 17, 2010, CPSC Chairman Inez Tenenbaum addressed juvenile product manufacturers and other safety organizations and posed priorities for the Consumer Products Safety Commission (CPSC) in the coming months. JPMA is fully committed to safe sleep initiatives and has dedicated Baby Safety Month for 2010 to safe sleep practices. JPMA also supports any initiatives that foster a safe environment for our children and we are working with our members to develop new tools to keep the public informed on how to ensure safe sleep environments. It is also important to note the critical role that manufacturers have played in promulgating voluntary and mandatory safety standards and supporting safety regulations with a more comprehensive crib safety standard that will be used throughout our industry.
JPMA's History and the Impact on Safety Standards
For over 30 years, JPMA has initiated efforts to enhance children's product safety beginning with highchairs in 1976. The safety initiatives that have occurred to date are a direct result of leadership from the manufacturing industry and ASTM. In fact, the U.S. Consumer Product Safety Commission (CPSC) authorities recognized the efforts of JPMA and ASTM when they cited an 84% and 89% reduction in fatalities and injuries due to the establishment and effectiveness of ASTM Standards for baby walkers and cribs respectively.
Another example of the industry taking the first step in children's product safety was exemplified in 2009 when ASTM began looking to revise the full size crib standard. The industry took the reins to effectively eliminate drop side cribs and added a crib slat integrity test based on the European standard. Following this industry led effort, the Chairman then reached out to industry to assist in accelerating more revisions to the voluntary standard for full size cribs and industry responded with overwhelming support and resources to meet the Chairman's challenge. As a result, via the time tested ASTM standards setting process, a revised crib standard was recently balloted whose provisions included addressing issues related to hardware failure, labeling and instructional issues, an improved mattress support test, and much more. To expedite the process, the industry provided the additional testing and the engineering expertise necessary to create the initial draft of the highest safety standard available anywhere in the world. This industry stands ready to continue to provide technical and financial support to expedite new safety standards.
Safety Message to Parents and Caregivers
One important message that has not been addressed is the incidents of death related to infants being placed to sleep in an unsafe sleeping environment. JPMA has partnered with First Candle to communicate to parents that each year hundreds of deaths occur when children are placed in a sleep environment that is not specifically designed for children. In fact there are fifty times more deaths each year from infants being placed to sleep in unsafe sleep environments including on the floor, in adult beds, on pillows and blankets than in cribs. Parents and caregivers are reminded that the safest sleep environment for a child is in a fully functional, properly assembled crib.
Certified Products: Beyond the Government Minimum
Via the long-established and well recognized ASTM standards setting process, JPMA ensures that every JPMA certified product meets the mandatory requirements established by the government. JPMA also requires that products meet a secondary layer of voluntary safety standards before bearing the certification seal.
JPMA then takes it one step further and selects products from store shelves to be tested at random annually. This random retail testing is not a government requirement and is unique to the JPMA certification program. You can be sure that manufacturers who elect to participate in the certification program choose to have their products undergo this additional level of scrutiny and test to the highest standards available today.
JPMA pledges its full support to creating the safest environments for our most precious citizens and will continue to fully cooperate with parents, manufacturers, retailers, advocacy groups and the Federal Government to accomplish this goal.
Frequently Asked Questions
The regulatory and recall process can be very confusing for consumers so JPMA has put together answers to frequently asked questions.
The Juvenile Products Manufacturers Association is a national trade organization of more than 250 companies in the United States, Canada, and Mexico. JPMA exists to advance the interests, growth, and well-being of North American prenatal to preschool product manufacturers, importers, and distributors marketing under their own brands to consumers. It does so through advocacy, public relations, information sharing, product performance certification, and business development assistance conducted with appreciation for the needs of parents, children, and retailers. Each year, JPMA sponsors Baby Safety Month in September. JPMA initiated Baby Safety Month to educate parents and caregivers on the importance of the safe use and selection of juvenile products. For additional tips on how to keep baby safe, including a list of JPMA Certified cribs, please visit http://www.jpma.org.
###