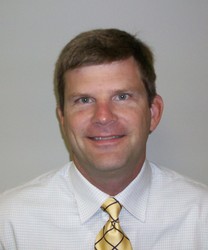 As the industry grows and more theatres install digital projection in 2010, we expect to continue increasing our core business of delivering movies to theatres
Raleigh, NC (PRWEB) February 23, 2010
It's not just for movies anymore! Microspace Communications continued growth of its digital cinema network in 2009. In addition to delivering 20 movies for 6 different studios, the company also delivered 7 live and 4 alternative content events.
The live event deliveries included La Scala's opening night presentation of Bizet's Carmen, which appeared live from Milan in 26 theatres nationwide. Carmen was presented by New York based Emerging Pictures.
"Partnering with Microspace for delivery of our live HD events has been a complete success. For Emerging it was very important we 'future proof' our live capabilities as much as possible. The combination of Microspace's LIVE HD IP format with both a store forward capacity and capability for fully DCI compliant file deliveries made the choice a natural. As we continue to grow our network, Microspace's services, technology and support provide a clear advantage in delivering the highest quality specialized content to our venue partners. Our overall experience has been very positive," said Barry Rebo, Managing Partner at Emerging Pictures.
According to Curtis Tilly, Manager of Digital Cinema Distribution at Microspace "As digital depolyments progress and more theatres install digital projection in 2010, we expect to continue increasing our core business of delivering movies to theatres via satellite. We also plan to provide significant additional value to exhibitors with the delivery of live events and other alternative content with strong partners like Emerging Pictures."
The demand for reliable and cost effective delivery of digital content to movie screens is growing and this trend is expected to continue as more screens convert to digital. Satellite technology has been accepted by Hollywood as a reliable and cost-effective choice for fulfilling this requirement. Microspace's technology currently resides in several full theater circuits including Carmike Cinemas, Celebration! Cinemas, Marquee Cinemas and Megaplex Theatres. In addition to these full theater circuits, Microspace also delivers feature films and alternative content to theatres across 22 other circuits on its VELOCITY® satellite system.
About Microspace
Microspace Communications Corporation (Microspace), a subsidiary of Capitol Broadcasting Company, is a leader in satellite services for digital cinema, business communications, digital signage and many other applications. The company operates one of the largest global business satellite broadcasting networks with over a quarter of a million remote sites worldwide.
About Capitol Broadcasting
Capitol Broadcasting Company, Inc. is a diversified communications company which owns and/or operates WRAL-TV, WRAL Digital, WRAL-FM, WRAL-HD2, 99.9 The Fan, Microspace, CBC New Media Group and Wolfpack Sports Marketing in Raleigh, NC, WJZY-TV and WMYT-TV in Charlotte, NC; WILM-TV in Wilmington, NC; WRAZ-TV and The Durham Bulls in Durham, NC; and real estate interests including the American Tobacco Project and Diamond View office building in Durham, NC.
###