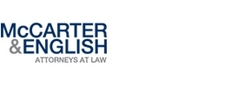 We are very happy to work with McCarter & English
Wilmington, DE (PRWEB) February 20, 2010
Widely known for its favorable incorporation laws, tax free shopping and becoming the first state in the Union, Delaware has a rich history. However, in the legal community the state is also known for its lack of diversity in the bar. In light of this challenge, McCarter & English's Wilmington office has decided to launch a new partnership with Concord High School to work with 10 students from diverse backgrounds by teaching them about the practice of law and also encouraging them to pursue excellence in their studies through an annual mentorship program with McCarter attorneys.
The program kicks-off today with a "Day in the Life" workshop at the McCarter office with several firm employees from partners to legal secretaries speaking to give students a broad understanding of the many career possibilities that exist in the legal industry. Students will then be paired with mentors who they will meet with regularly on a one-on-one basis throughout the school year.
"We often find that diversity initiatives start too late in the hiring process and wanted to began cultivating relationships earlier on so that students are exposed to the possibilities in the field before they go on to college," said Katharine Mayer, a bankruptcy partner in the Wilmington office of McCarter, who is also a member of the firm's Diversity Committee.
"It is our mission to instill a better understanding of how the law works and benefits the communities that we serve by developing meaningful relationships with students now, said Mark Gundersen, managing partner of McCarter's Wilmington office. "This experience will hopefully give them a more well-rounded perspective of the career options available to them and if they do decide to pursue law perhaps they might also consider returning home to practice."
In addition, the all-day workshop will include a visit to a local courthouse and a meeting with Judge Charles Toliver IV of the State Superior Court. The program may also include other networking opportunities with local legal and business officials throughout the year.
"We are very happy to work with McCarter & English," said Mark Mayer, an Assistant Principal at Concord High School. "The program will be a great learning experience for our students and has long term community benefits."
About McCarter & English
McCarter & English, LLP, established more than 160 years ago, represents Fortune 500 and middle-market companies in their national, regional and local litigation and on important transactions. Its 400 attorneys are based in offices in Boston, Hartford, New York, Newark, Philadelphia, Stamford and Wilmington. http://www.mccarter.com
###