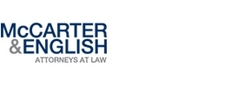 2010 Best 50 Women in Business __title__ Click this link.]
Newark, NJ (PRWEB) February 22, 2010
McCarter & English, LLP is pleased to announce that Sherilyn Pastor, a partner and practice leader of the firm's Insurance Coverage Group, has been named one of New Jersey's "2010 Best 50 Women in Business" by NJBIZ, a weekly business journal owned by Journal Publications. The annual list recognizes 50 of the best women in business for their outstanding contributions to the state of New Jersey, both in their industry and community. The awards ceremony will be held on April 7th at The Palace at Somerset Park in Somerset, NJ.
"We congratulate Sheri for this great honor," said Michael Guariglia, managing partner of McCarter's Newark office. "Sheri has been an invaluable member of our law firm for over 20 years through her service in key leadership roles, development of our insurance coverage law practice, and her community work outside of the office. I've seen the results of her efforts first-hand and firmly believe that her record of commitment and excellence is highly representative of this award."
Pastor is a member of the firm's Executive Committee - one of three women to serve in this
leadership position. She also leads one of the firm's most profitable practice groups and serves on the firm's Strategic Planning Committee. Pastor has secured hundreds of millions of dollars in insurance assets for a broad range of policyholder clients. She litigates throughout the country and provides insurance coverage advice to clients assessing their potential risks, analyzing new insurance products and considering the adequacy of their programs.
In addition to building a successful legal practice in an area that has historically been dominated by male attorneys and clients, Pastor has consistently helped other women in the legal community. As the Vice-Chair of the ABA Litigation Section's Insurance Coverage Litigation Committee (ICLC), Pastor requested that McCarter sponsor the March 2010 Women's Reception at the ICLC's Annual Meeting in Tucson. This event is intended to introduce additional network building and development opportunities for women. Pastor is also overseeing inclusion of a charitable event at this year's meeting, providing attendees an opportunity to give back to local children in need.
Beyond serving generally as a role model to other women practitioners at the firm, Pastor mentors the many women associates in the Insurance Coverage group. She also is an active member in the firm's Women's Initiative Committee, a group of women attorneys at the firm whose goal it is build positive relationships with colleagues and clients as well as the communities in which they live and work. A mother of two young children, she is also involved in several local school and church activities.
Prior to joining McCarter, Pastor was a law clerk in the New Jersey Superior Court's Appellate Division for the Hon. David Landau, J.A.D. (retired). She earned her B.A., cum laude, from Seton Hall University and her J.D., magna cum laude, from Seton Hall Law School.
About McCarter & English
McCarter & English, LLP, established more than 160 years ago, represents Fortune 500 and middle-market companies in their national, regional and local litigation and on important transactions. Its 400 attorneys are based in offices in Boston, Hartford, New York, Newark, Philadelphia, Stamford and Wilmington. http://www.mccarter.com
###