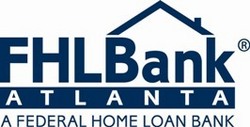 Atlanta, GA (Vocus) February 23, 2010
Partnership Housing Affordable to Society Everywhere (PHASE), Seminole County Partnership Development, and Seminole County Training School (SEMCO) are pleased to announce the groundbreaking for Friendship Crossings, which will be officially introduced with a ceremony at 1 p.m. on Thursday, Feb. 25, 2010 in Donalsonville, Ga.
Friendship Crossings, the first new affordable housing development in the Donalsonville area in more than 30 years, is located at 1405 South Friendship Ave. The 40-unit multifamily development is designed to allow tenants to lease units for 15 years before assuming ownership. During the initial 15-year compliance period, the project will be operated and maintained by Seminole County Partnership Development, with PHASE serving as the managing member. During the lease purchase period, PHASE and SEMCO will conduct homeownership classes and homebuyer workshops for participating families desiring homeownership.
PHASE partnered with Seminole County Partnership Development, SEMCO, Branch Banking and Trust Company, and the Federal Home Loan Bank of Atlanta (FHLBank Atlanta) to create Friendship Crossings. FHLBank Atlanta provided a $375,000 affordable housing program subsidy towards the $5.4 million development. PHASE also utilized stimulus funds through the American Recovery and Reinvestment Act and Housing and Urban Development (HUD) Home.
About PHASE
PHASE is a housing non-profit organization designed to assist people with obtaining affordable housing. As a certified Community Housing Development Organization, PHASE produces safe, decent and affordable housing units, and works in partnership with other non-profit organizations with similar housing objectives in several counties across the state of Georgia. As a tax-exempt organization, PHASE utilizes local, state and federal housing programs to produce affordable housing opportunities.
About FHLBank Atlanta
FHLBank Atlanta offers competitively-priced financing, community development grants, and other banking services to help approximately 1,200 member financial institutions make affordable home mortgages and provide economic development credit to neighborhoods and communities. The Bank's members—its shareholders and customers—are commercial banks, credit unions, savings institutions, and insurance companies headquartered in Alabama, Florida, Georgia, Maryland, North Carolina, South Carolina, Virginia, and the District of Columbia. FHLBank Atlanta is one of 12 district banks in the Federal Home Loan Bank System which since 1990 has contributed more than $3.6 billion to the Affordable Housing Program.
# # #