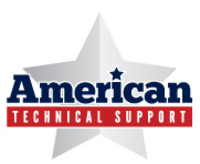 NetOmnia is the first solution that will enable NCTC members to monitor their entire IT and network infrastructure including broadband, video, wireline and wireless devices from a single interface."
Long Beach, CA (PRWEB) February 22, 2010
American Technical Support announced today at the NCTC Winter Educational Conference (WEC) that they will make available a hosted solution for device provisioning and fault and performance monitoring to NCTC members.
Through American Technical Support NCTC members will now have access to carrier grade device provisioning and network monitoring solutions at a significantly lower price than anything else available in the industry. An average-sized NCTC member with 10,000 high speed data devices can expect to save $180,000 per year or more with the American Technical Support Solution.
The Device Provisioning Manager (DPM) from Sigma Systems allows NCTC members to more easily manage its service offerings, and cost-effectively scale as its subscriber base grows through automated device provisioning. The Device Provisioning Manager also enables service providers to easily auto-configure and provision business and residential end-user devices, including SIP devices.
"Our Device Provisioning Manager solution is already deployed by some of the larger NCTC members," said Tim Spencer, President and COO of Sigma Systems. "We are excited to be working with American Technical Support to make available the same Tier-1 solution to the rest of the NCTC members."
Centina Systems' NetOmnia is widely deployed by communication service providers, managing thousands of network devices across technology domains. NetOmnia offers out of the box support for over 350 products and will help service providers like the NCTC members consolidate multi-vendor, multi-technology network and systems, reduce down time, automate business functions and improve operational efficiency. With NetOmnia's multi-tenancy capability American Technical Support can offer branded portals to NCTC member companies to view the status of their infrastructure in real-time.
We are quite pleased that American Technical Support has selected Centina Systems as their fault and performance monitoring solution for the NCTC Members," said Anand Gonuguntla, CEO of Centina Systems. "NetOmnia is the first solution that will enable NCTC members to monitor their entire IT and network infrastructure including broadband, video, wireline and wireless devices from a single interface."
With the addition of device provisioning and fault and performance monitoring, American Technical Support will offer NCTC members five key services: Sigma Systems Device Provisioning Manager, Centina Systems NetOmnia™ Fault and Performance Monitoring, Technical Support, NOC Services and a white label ISP.
About American Technical Support
American Technical Support provides US-based technical support along with Sigma Systems Device Provisioning Manager (DPM) and Centina Systems NetOmnia™ Fault and Performance Monitoring solution. For more information: http://www.americantechnicalsupport.com
About Sigma Systems
Sigma Systems is the proven global leader in delivering advanced IP service fulfillment solutions. Sigma Systems' powerful solutions enable the world's Next-Generation Operators (NGOs) to Deliver a Rich Consumer Experience through communications and entertainment services—over any access technology to any device. The company's award-winning solutions include order management, provisioning and activation, and active mediation of residential and business VoIP, broadband, video, and triple-play and quad-play services. NGOs around the globe — including Bell Aliant, Cox, Rogers, TELUS, YouSee and ZON Multimedia — trust Sigma Systems for service transformation and innovative solutions with market-leading expertise for the delivery of today's—and tomorrow's—new services. For more information about Sigma Systems, visit http://www.sigma-systems.com.
About Centina Systems, Inc:
Centina Systems, Inc., based in Richardson, TX is a provider of carrier-class customer-centric network management and service assurance systems. Centina Systems' NetOmnia TM is a 100% web-based management system providing comprehensive Discovery, Node, Fault, Availability, Performance and Service Management. NetOmnia™ allows service providers to consolidate multi-vendor, multi-technology networks and systems, reducing downtime, automating business functions and improving operational efficiency. With NetOmnia™, service providers can visualize the health of end-to-end services and the customer impact of infrastructure issues in real-time. Furthermore, NetOmnia TM enables transparency in customer support, reducing unnecessary support calls and improving customer satisfaction. For more information visit http://www.centinasystems.com
###