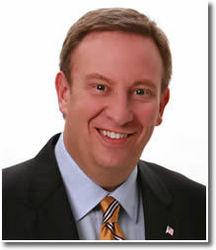 "Hey Folks! Mike Gallagher here inviting you on the trip of a lifetime".
Greenville, South Carolina (PRWEB) February 23, 2010
GolfAhoy golf travel franchise owners Nancy Bender and Vince Van Meter based in Greenville, SC, are fond of voicing the GolfAhoy franchise mantra, "If you have to work, work at something you truly love". And this couple of entrepreneurs truly love golf and travel, in that order, which is what led them to buy their GolfAhoy Golf Cruise & Spa Travel franchise in April 2009. http://www.GolfTripsPlus.com
Nancy says, "GolfAhoy pioneered the 'golf cruise' concept in 1988. We've been the acknowledged travel industry leader in the 'golf cruises' specialized market segment for over twenty years but we also offer land based golf trips to popular golfing destinations worldwide. Golfahoy operates GolfAhoy golf cruises for couples & groups aboard 193 different cruise liners with exciting golf itineraries spanning the globe with fares to accommodate all budgets. On a GolfAhoy golf cruise your luxurious cruise liner is your floating clubhouse. Each evening you'll dine and dance at sea. Each morning you'll awaken to a new links layout and challenging championship golf".
"At GolfAhoy we sell the golf experience first and foremost. The cruise ship is simply a convenient conveyance to get from one golf course to the next. The ships we use in our GolfAhoy golf cruise packages range from three thousand plus passenger one star liners all the way up to six star all suite luxury 490 guest yachts like the Regent Seven Seas Navigator. In fact we have a fabulous 10 day GolfAhoy golf & spa cruise to Bermuda and the US Colonial South in April of 2011 on the multiple award winning RSSC Navigator. Published Navigator brochure fares for this cruise begin at $11,598 per passenger but GolfAhoy group fares for the same entry level suite are just $4,799 and that includes free airfare from all major US gateways. Golf course choices for the cruise include The Savannahs GC-Port Canaveral; Kiawah Island Resort GC-Charleston; Belmont Hills GC-Bermuda; Fairmont Southampton GC-Bermuda; Ocean View GC-Bermuda; Port Royal GC-Bermuda; Riddell's Bay GC-Bermuda; Tuckers Point GC-Bermuda and Cable Beach GC-Bahamas. By special arrangement, GolfAhoy Bermuda Golf Cruise group guests who are members in good standing of Private Country Clubs with reciprocity privileges can qualify to play a round at the very exclusive and private Mid Ocean GC with a Mid Ocean member", added Nancy's business partner Vince Van Meter.
Another exciting trip being promoted by GolfAhoy Ambassadors Nancy and Vince is a 50th birthday cruise for Greenville, SC, favorite son and popular talk radio personality Mike Gallagher, July 10 - 17, 2010 aboard the brand new RCCL mega liner Oasis of the Seas.
"Hey Folks! Mike Gallagher here inviting you on the trip of a lifetime! As a lot of you know, I am turning 50 this year, and I couldn't think of a better way to celebrate the occasion than a week long cruise with family, friends and fans. Come celebrate with me on the Oasis of the Seas, the world's largest cruise ship! You've heard about it on the radio and seen it on TV, and I am so proud to be able to put together this exclusive trip for my listening audience. We've gotten to know each other for many years over the airwaves, and now its time to get together for a full week of action packed onboard activities as well as exclusive private parties and events only for my MikeAhoy! 2010 group members. Loaded with amenities and activities, the Oasis of the Seas is the crown jewel of the Royal Caribbean fleet. We'll be cruising to the Western Caribbean together out of Ft. Lauderdale, with exciting port o' call stops at Labadee, Haiti (Royal Caribbean's private island), Costa Maya, Mexico and Cozumel where we'll play an optional round of golf at the Cozumel Golf & Country Club.So take a look at the http://www.MikeAhoy.com web site and discover all that the Oasis of the Seas has to offer, then hit the reserve your space button, fill out the registration form, and a GolfAhoy travel expert will contact you to reserve your stateroom and personally handle every aspect of your reservation".
Mike Gallagher's road to being the 6th most listened-to radio talk show host in the country (Talkers Magazine) began in 1978 as a 17-year-old high school senior. Mike's broadcasting career took off at WFBC-AM in Greenville, South Carolina. From there, he became the afternoon drive-time leader in Albany, New York on upstate powerhouse WGY-AM.
From Albany, it was just a short drive south to the nation's number one market, New York City, where Mike enjoyed a two year stint as morning drive host on WABC-AM, the nation's most listened-to talk radio station.
In 1998, The Mike Gallagher Show was launched nationally with 12 radio stations. Today, Talkers Magazine reports that he's the sixth most listened-to talk radio host in America with over 3.75 million weekly listeners in top ten markets as well as other cities all over the country.
Besides his talk radio duties, Mike is equally comfortable in front of television cameras, too. He's a Fox News Channel Contributor making frequent appearances on all of the Fox News Channel programs as well as occasionally guest hosting one of the talk shows on the cable news giant.
Mike says his proudest achievement is his family. On the morning of June 29, 2008, the love of his life, his wife Denise, died at home after a valiant and dignified year-long battle with endometrial cancer. She passed away the day before her 52nd birthday. Mike was holding her when she died, their four boys Bryan, Trevor, Matthew, and Micah were all present as well, which is just how Denise wanted it.
Two of the Gallagher sons live in South Carolina, and the other two live near Mike, which is a great comfort to him. True to his promise to Denise, Mike is sleeping each night with the couples beloved beagle Buster and puggle Rory, who constantly shadowed her every move but now seem quite content to take care of him.
GolfAhoy also sells VIP Hospitality Tent packages for major golf tournament events including the Ryder Cup, Masters, U.S. Open, British Open and PGA Championship and GolfAhoy Golf/Spa Cruise gift cards and golf tournament 'hole-in-one' prize certificates can be customized for your golf event, special occasion or fund raiser". http://www.CarnivalGolfCruises.com
The GolfAhoy Golf Travel Ambassador home-office based golf travel franchise business opportunity is rated among the top 10% of all US franchises by G.I. Jobs Magazine and is also rated a Military Friendly Franchise for 2010! A one time licensing fee of $9,600 includes start-up training, business plan, marketing tools, product knowledge tours and ongoing support from the Corporate office http://www.GolfAhoyBiz.com
# # #