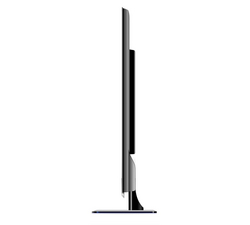 We believe the name KOGAN ELITE captures each of these components perfectly.
(PRWEB) February 24, 2010
While still relatively unknown in some circles, they're predicted to take the home entertainment market by storm. Just like LCD TVs did some 5 years ago. Get ready - LED TVs, the latest and greatest in home entertainment, are coming to our shores.
One of the first Australian retailers to begin supplying this exciting new range, Kogan Technologies, recently announced the winning name for its range of LED TVs: KOGAN ELITE.
Kogan blog commenter Roger beat more than 1,000 entrants in the month long competition to come up with the winning name. The lucky winner takes home a brand new 26" and 32" LED TV. Other entries considered for the final prize were Horizon and Katana but in the end the company said it was KOGAN ELITE that truly captured the essence of LED TVs.
Ruslan Kogan of Kogan technologies said: "We were looking for a name that would capture what we see as the key benefits of LED TVs: ultra-thin screen, excellent image quality and strong vibrant colours.
"We believe the name KOGAN ELITE captures each of these components perfectly."
The company expects sales of the LED TV range, which launches in March, to be strong.
"LED Television takes viewing pleasure and enjoyment to a whole new level. The picture is crystal clear, the colours as strong as real life and with a screen thinner than anything else available on the market it gives added style and elegance to any living room," Mr Kogan said.
Kogan Technologies is Australia's largest online retailer of consumer electronics and one of the first to bring this new technological development in home entertainment from the manufacturers to the living room. Home entertainment specialists in operation for more than three years, Kogan is now among the top ten leading online retailers in Australia.
To find out more about LED TVs, how the technology works and some of the key differences to LCD TVs, visit http://www.kogan.com.au.
###