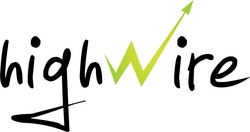 We have created a designer's paradise directly inside the Highwire system
Phoenix, AZ (PRWEB) February 23, 2010
BuyItSellIt, LLC announces a new name, new look, and major redevelopment for its eCommerce system. Formerly named, "Buy It Sell It," the new system is now called, "Highwire Commerce," and can be found at http://www.highwire.com.
The new release of Highwire is much more than a new name, offering many enhancements in architecture, software, and customer support. Customers will immediately notice major updates to the user interface, making it incredibly fast, easy, and intuitive. Customers can have an incredible looking store in minutes by choosing from brand new pre-built store templates, or savvy designers can use Highwire's cutting-edge interface editors allowing for the precise design and layout of every area of the store. "We have created a designer's paradise directly inside the Highwire system," says Greg Sisung, President of BuyItSellit, LLC. "We really focused on making a new system that designers would enjoy building around."
Other great highlights of Highwire include:

Direct integration with Google Analytics, and built-in SEO tools.
Generation of Google Merchant Feeds, which input items into Google Product Search.
Enhanced order filtering, allowing a seller to work more efficiently with open and filled orders.
Customizable dashboard and expanded reporting with enhanced graphs.
Streamlined management of categories, products, and item variations.
Out-of-stock product notifications.
Digital delivery for downloadable files.
Integrated email marketing systems and shopper wish list.
Payment options including Google Checkout, Amazon Payments, PayPal, and merchant accounts.
Automatic item insertion to Elefy.com, a new marketplace by Auctiva for increased product exposure.
Unlimited logins with controlled access for your staff.
Data export.
"There are about as many shopping cart systems out there as there are online shoppers," explains Greg Sisung. "Working for ten years with online sellers gives us the experience and track record to understand what sellers and designers really need from an eCommerce system. Our new Highwire system offers a huge amount of features, and allows anyone to build an online store."
Highwire offers new, tiered, flat monthly pricing to allow sellers of all sizes and budgets an opportunity to build their very own store. Tech support is available by live chat, seven days a week, at no extra charge. Visit http://www.highwire.com to learn more.
About BuyItSellIt, LLC.
BuyItSellIt, LLC was created in 2009 when it spun off from inkFrog, inc. BuyItSellit has quickly become a leading, robust, online eCommerce system used and trusted by thousands of online sellers. Anyone can build an online presence at http://www.highwire.com
###